Sew your own bow tie like a custom tailor
Who wouldn't like their own unique bow tie for a special occasion and a home-made one at that?! In this tutorial, we'll take you through every step needed to sew your own self-tie bow tie so that you can ooze style at occasions like weddings.
The special thing about our sewing tutorial is that you'll be sewing your bow tie using the exact method used by custom tailor Sebastian Hoofs in his tailor's studio. Sebastian will explain his method.
#collar #wild silk #accessory #measure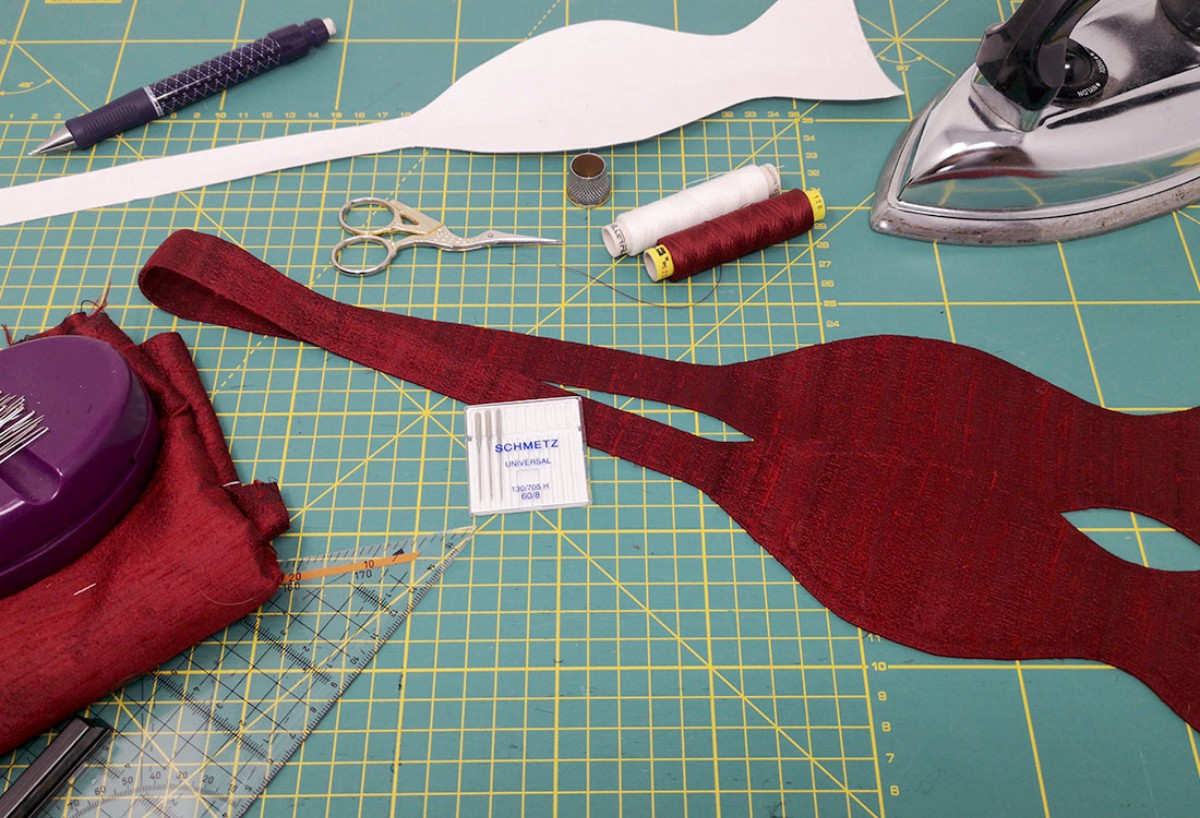 Material: approx. 0.5 m x 0.5 m
Scissors
Chalk / chalk pen
Iron
Thread to match your material
Tacking thread
Sewing needles (hand and machine)
Sewing machine
Interfacing if needed
Which materials are suited to this project?
Any woven fabric is suitable for a bow tie. Materials that are not rigid enough can be reinforced with fusible interfacing. Alternatively, you can also sew in a layer of silk organza. The material should not be elastic because otherwise it would become heavily distorted when you tie it. In this example, we are using Sebastian Hoofs' material of choice: Wild silk.
Step 3: Which is the best needle?
Now use the sewing machine to stitch along the sewing line with a matching thread. Because bow ties are normally made from fine materials or even from wild silk like in our example, the sewing machine needles must be in pristine condition. Blunt needles or needles that are too thick could pull threads out of the woven fabric or even destroy it completely at the insertion point. We always use sewing machine needles by SCHMETZ. Our silk is very fine – I am using an NM 60 Universal Needle. If your silk is extra fine and thin, then you'll also get incredible results with the Microtex Needle or Black Super Fine Needle .


Microtex Needle >
Black Super Fine Needle >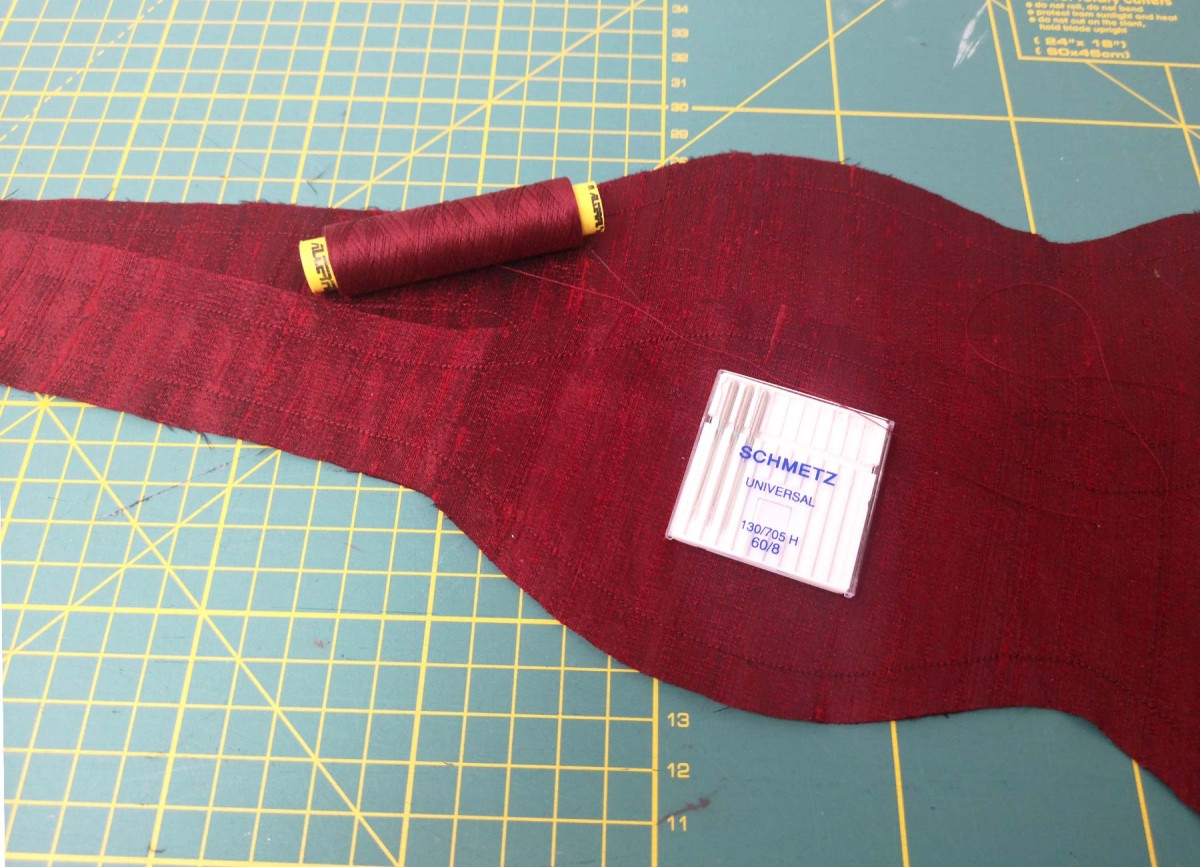 Sebastian Hoofs is a custom men's tailor and loves to share his expertise. He began sewing at age 14 and evolved from a passionate amateur sewer into a professional craftsman. His pet passion is pattern construction. At his Cologne-based tailor's studio, he also offers special sewing courses for ambitious amateur sewers. His goal is to spread his knowledge of custom tailoring to the world of amateur sewing as the finish is normally of a better standard and lasts longer.