Beautiful Home: Decorative Place Mats
There are no limits to your creativity here: Place mats are very decorative and easy and quick to sew in all possible colors and shapes.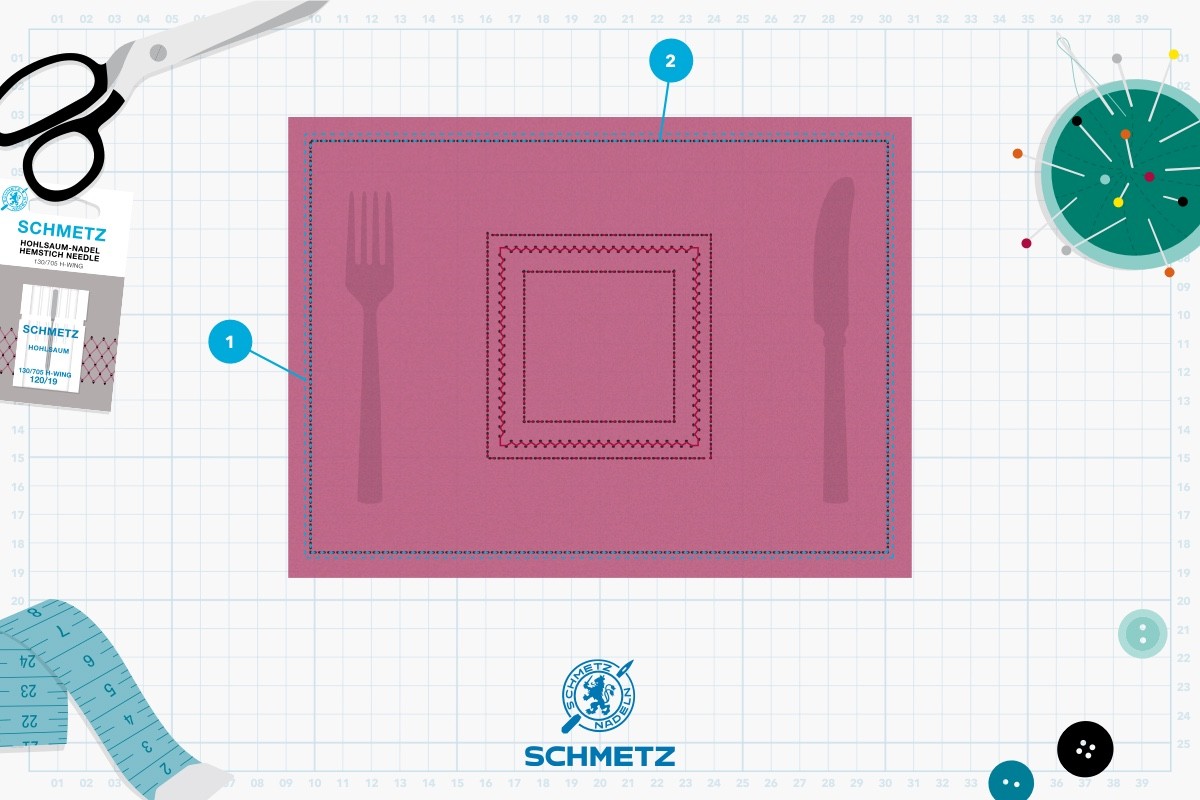 We would like to show you how to create special effects using the Hemstitch Needle from SCHMETZ. Though the look of the needle is different from standard needles because of the two "wings", it is just as easy to use. Hemstitch Needles are particularly well suited to loosely woven materials like linens.
Our recommendation for creating a place mat: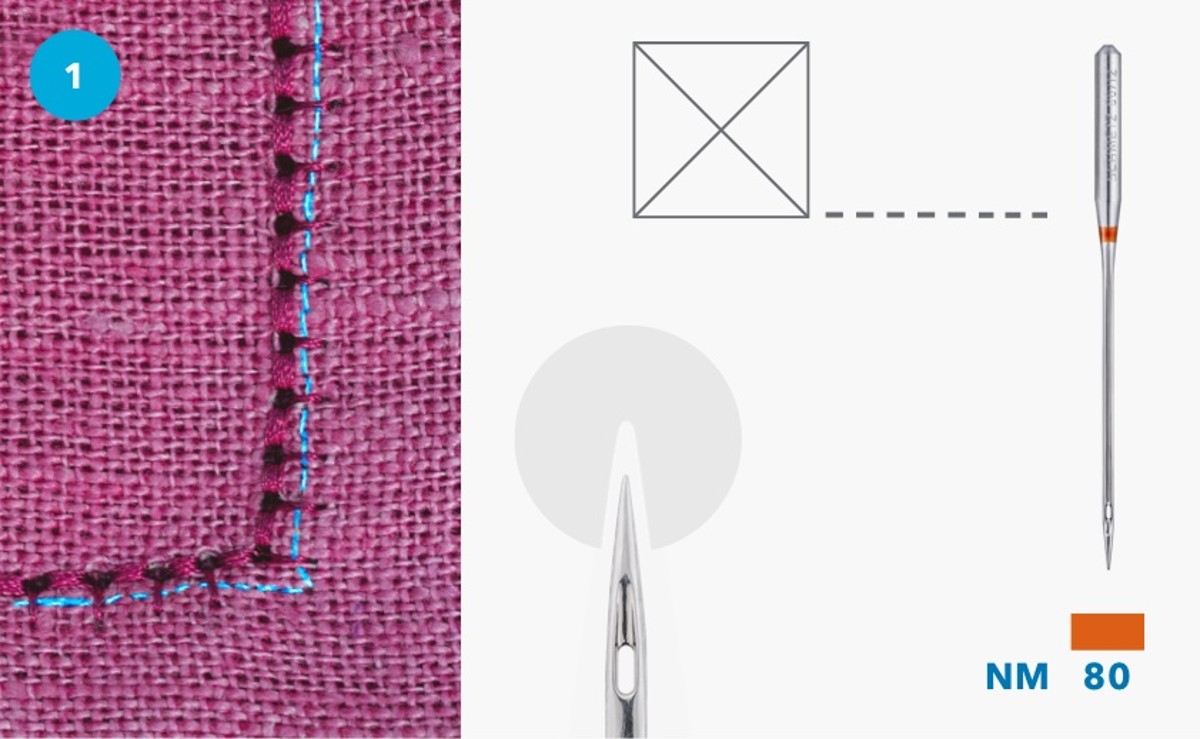 Hem the fabric edges
You can create beautiful fabric edges by turning, folding, and sewing the sides using the Universal Needle of size NM 80. If you iron the edges before sewing, perfect hems are almost guaranteed. You can sew mitered corners so that the hem seam is not visible on the corners.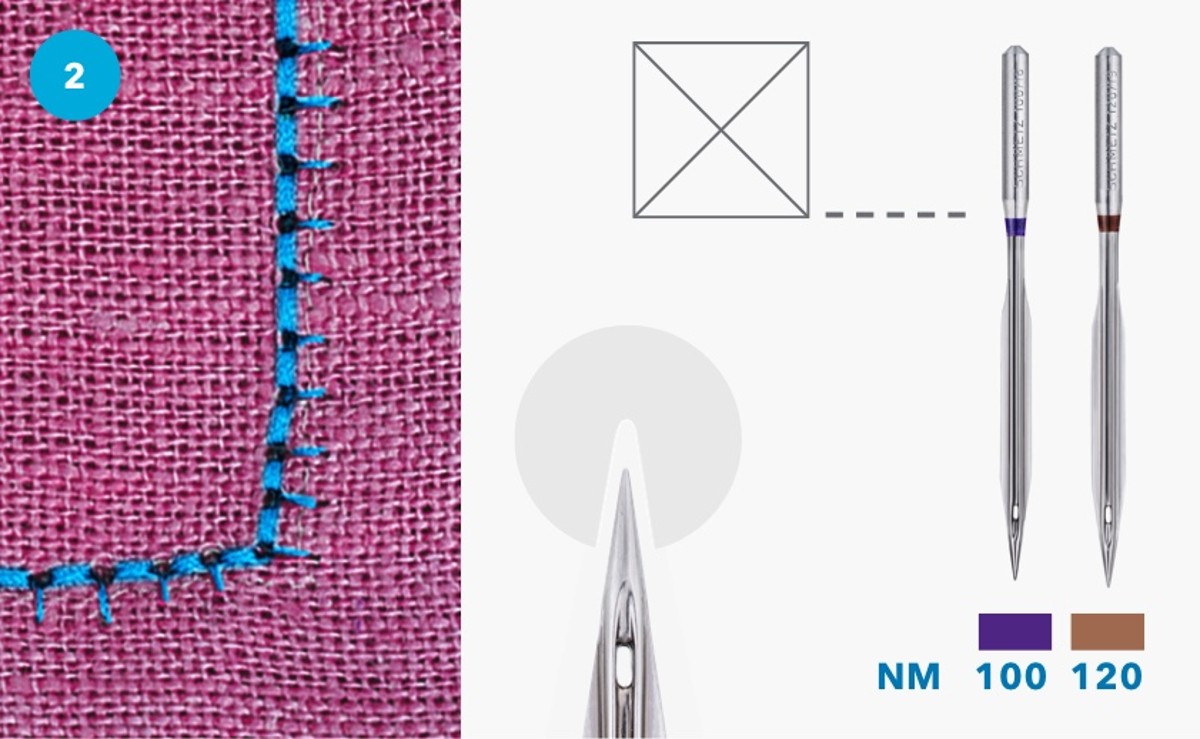 Add decorative stitches
The Hemstitch Needles give you the option of adding special effects to your place mats. The needle displaces the fabric, thus creating the hemstitch effect, via the "wings". This does not damage the fabric, it just pushes it aside. Special decorative stitches on the sewing machine, which penetrate multiple times into the same stitch hole, support this effect. There are different stitch variants depending on the sewing machine. In our sewing example, the hemstitch needle moves back and forth multiple times, making the holes larger. A lateral movement creates the transition to the hem.