The Packaging of SCHMETZ Needles
Every packet of SCHMETZ needles contains all information about the respective needle. The box lists the needle designation, the needle system, and the needle size in NM/SIZE.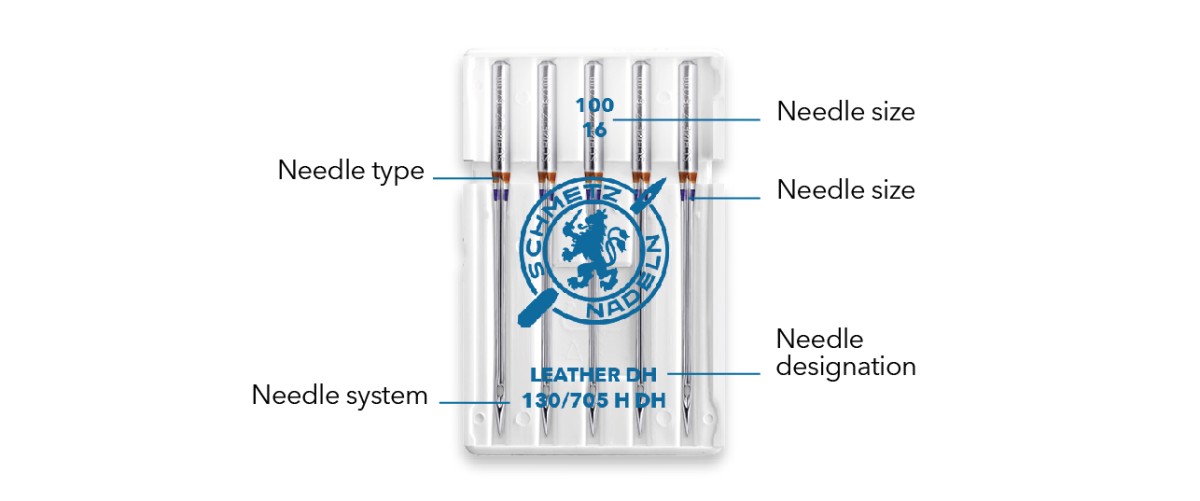 Our SCHMETZ needle packaging offers the following unique advantages:
The needle is secured in the packaging and cannot be moved.
This ensures that the needle point is protected,
keeps the needle straight until it is used in the sewing machine,
prevents the needle point from coming into contact with the other materials.
The needles can be fully inspected without removing them from the packaging.
The packaging's clear lid allows to see the color marking with information about the needle size and needle type.