The Chic Fashion Accessory: Bag with Zipper
What you almost always need is a small bag with a zipper where you can put lots of great things. We find bags made of synthetic leather and cotton combined with a small piece of embroidery to be particularly chic.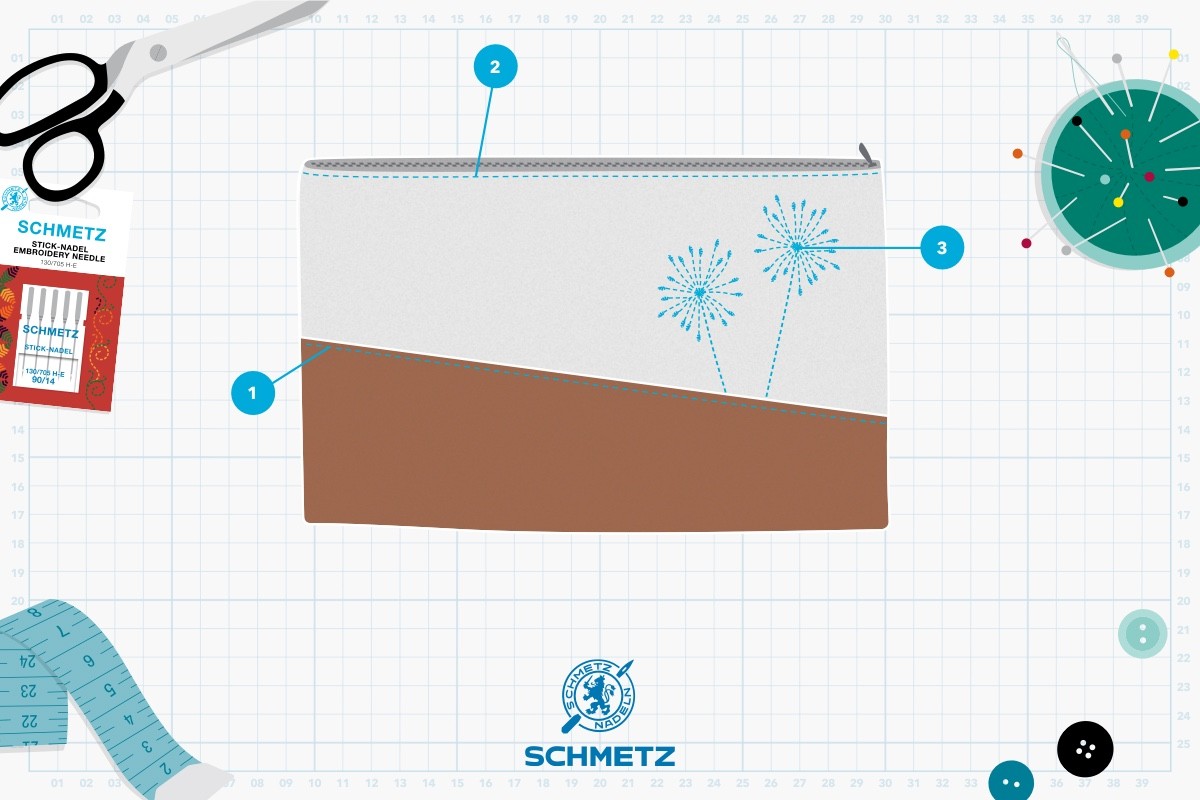 Generally speaking, you can also use the Universal Needle on bags made of pure cotton and many other types of materials. If you would like to sew parts of the bag from synthetic leather, the Microtex Needle, with its acute round point, will give you the most beautiful stitches and straight seams.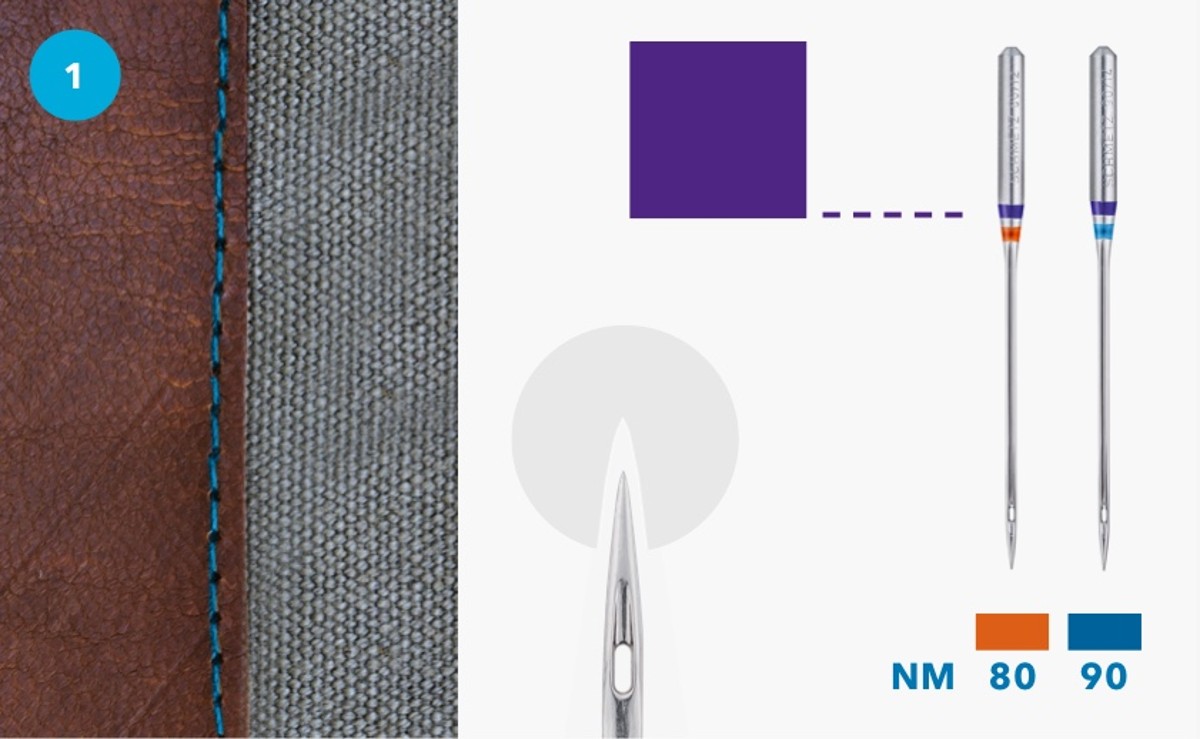 Combining two kinds of material
You can create particularly precise stitches using the Microtex Needle of size NM 80 or 90. This needle allows you to sew together the synthetic leather with the cotton in excellent fashion. The Leather Needle is not suitable here, as it is equipped with a cutting point that would damage the cotton.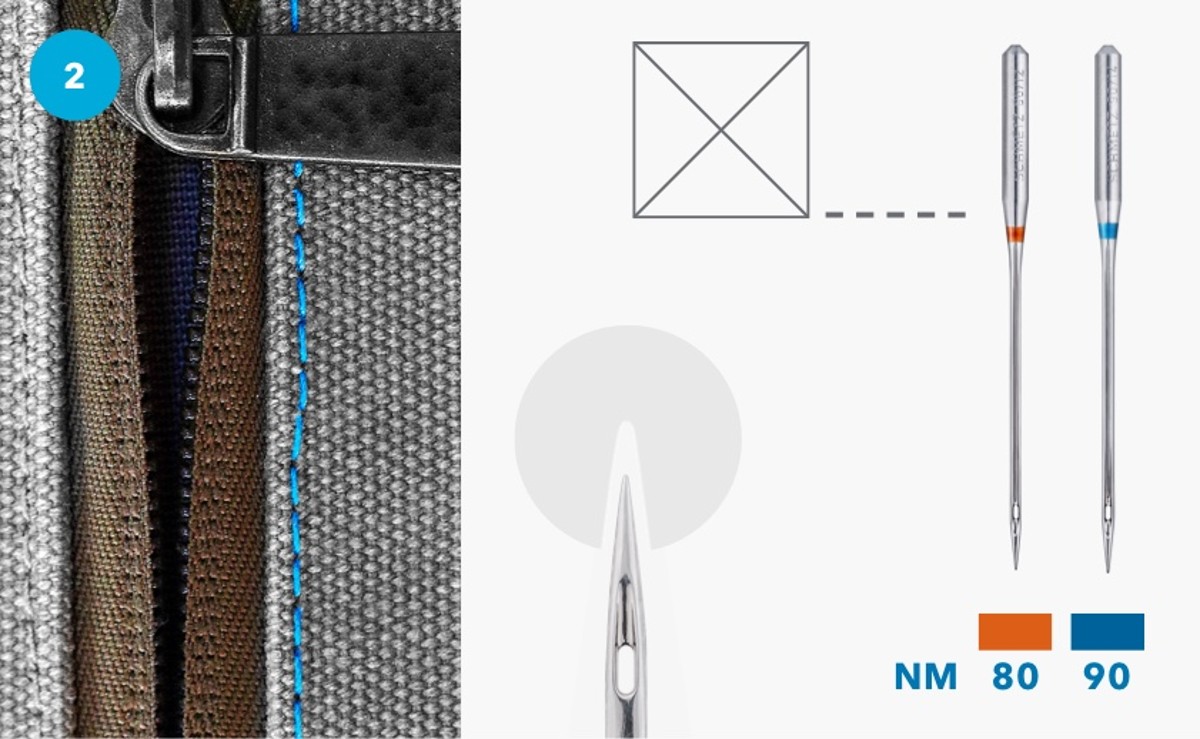 Sewing on the zipper
We recommend sewing on a zipper so that you can store all of your items securely. For this, use the Universal Needle of size NM 80 or 90, a straight stitch, and, if available, a zipper foot. This allows you to apply stitching that is close to the edge. Make sure to choose a contrasting color for the zipper or the sewing thread. This creates a special effect and loosens up the design.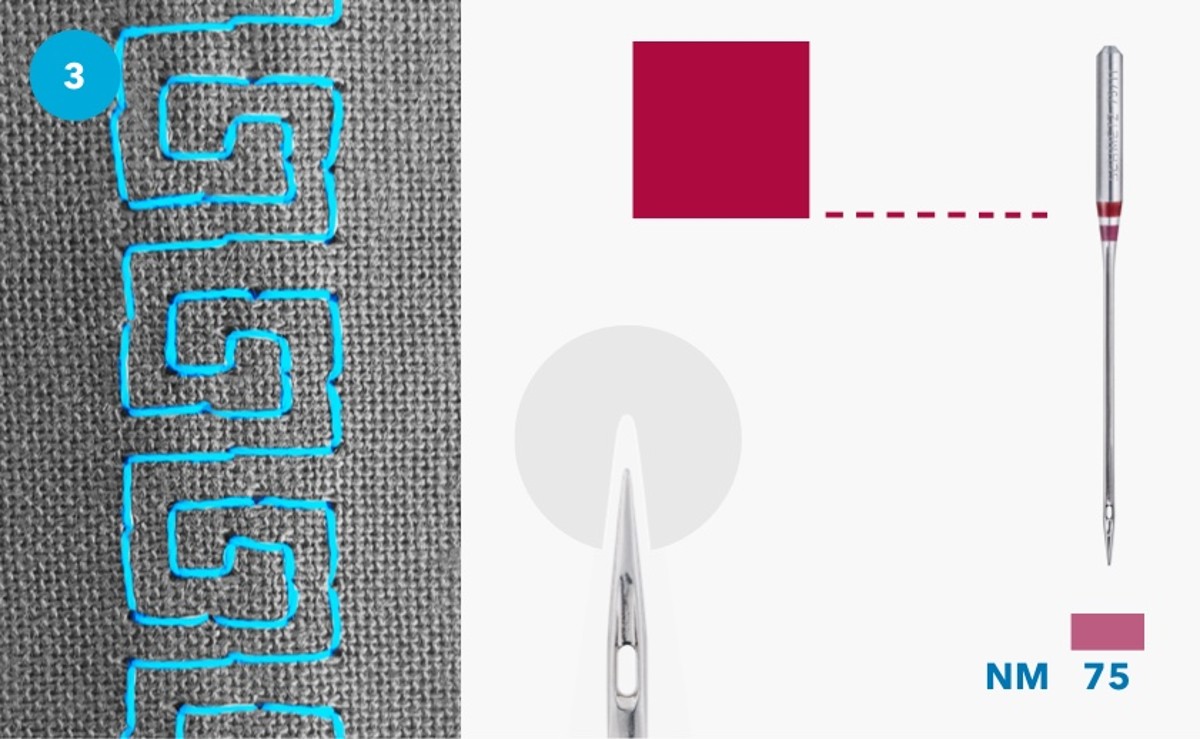 Applying embroidery
Give your bag an individual look and embroider flowers or other patterns on it. You can also create simple patterns using the decorative stitches on your sewing machine. For this, we recommend the Embroidery Needle of size NM 75. This needle makes it possible to also use thicker threads or wool threads thanks to its wide needle eye and a wider groove.