Now it's getting colorful: brightly-colored quilts
Whether oversized or very small, as decoration for the wall or a blanket, one color or many: Quilts have become a large trend in the last few years. Sewing quilts is becoming more and more popular, even among those new to sewing. The many different blocks, which are sewn together to create a complete work of art, leave plenty of room for individual creativity.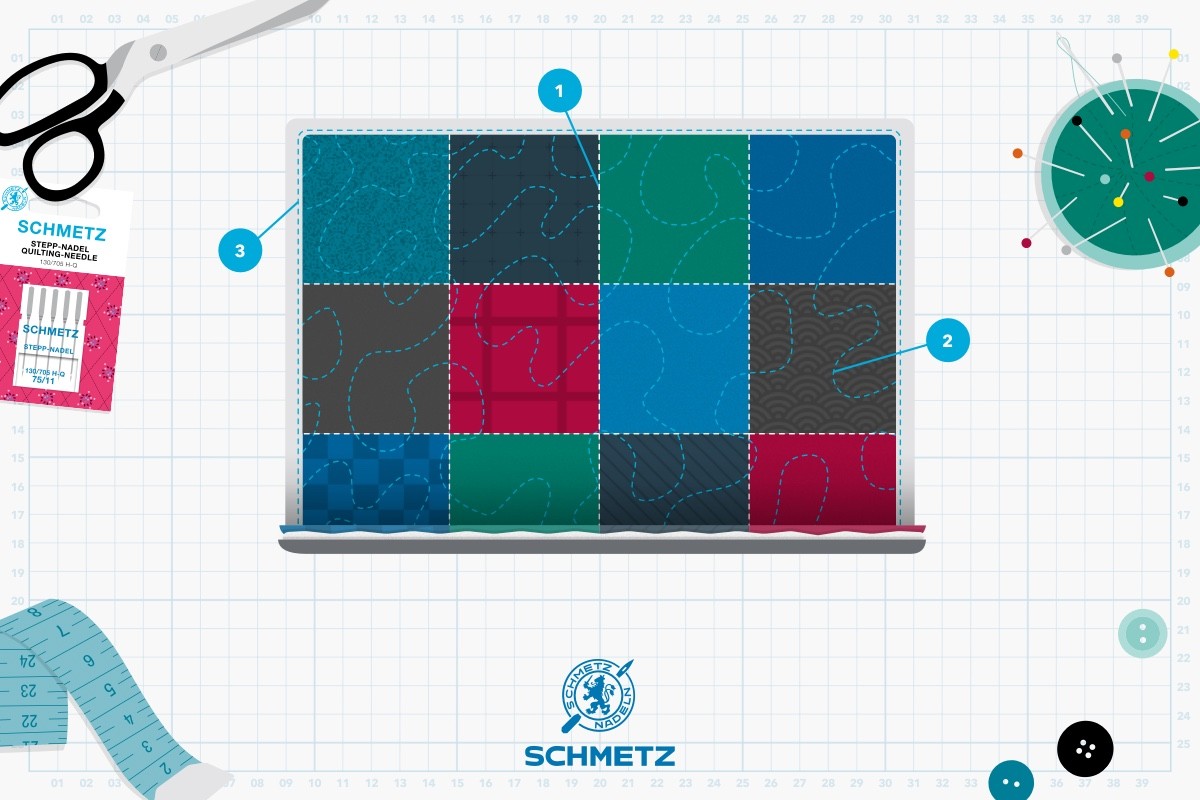 Quilts typically have three layers that are stitched together in an artful manner. There is always an upper layer: the top, which is primarily made up of many small individual pieces of material stitched together. The middle layer is padding made of batting. The bottom layer is decoratively stitched together with the top layer and the padding. If you would like to sew a quilt, it is best to create a plan with a pattern for the quilt first. This makes it easier to sew together the individual pieces.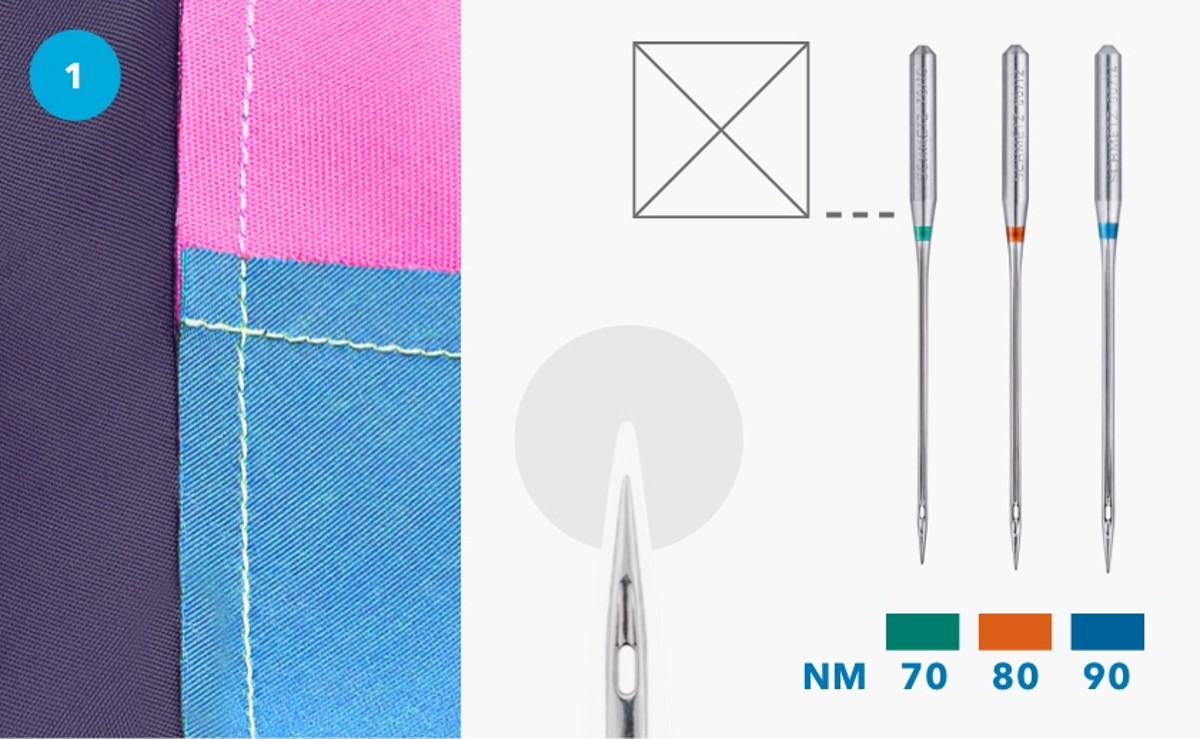 Sewing together individual pieces
When you have established the overall pattern of the quilt, you can cut the individual pieces and sew them together. To begin, we recommend starting with rectangles in various colors. Sew them together row by row. A Universal Needle of size NM 70 to 90 is suitable for this purpose. When all the individual pieces are sewn together, iron the entire piece flat. Then cut the padding and the back slightly larger than the quilt top, and pin together all three layers so that nothing slips.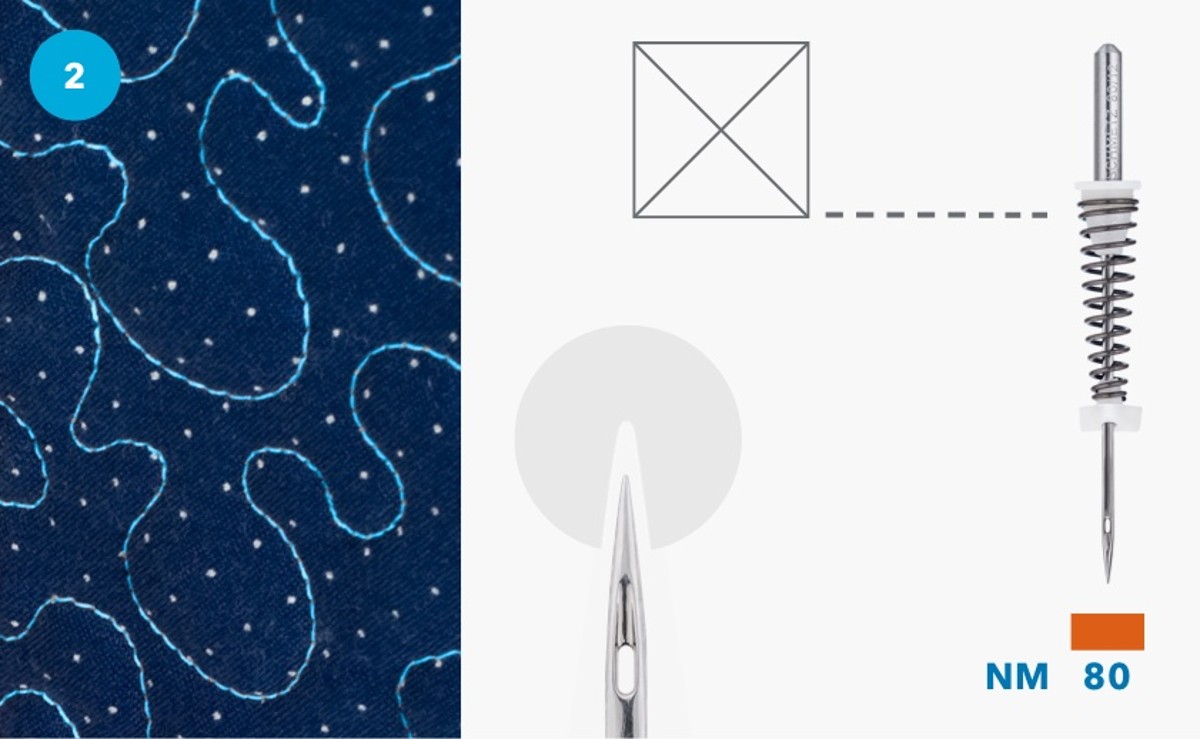 Adding freemotion embroidery
You can stitch in the ditch between the blocks to permanently connect the three layers together. You can also refine your work with freemotion embroidery. Using an embroidery foot gives you the option of using a Quilting Needle. This needle allows you to quilt without the use of a presser foot, giving you a better view and allowing you to sew unique patterns precisely. To get a feel for how the needle works, we recommend first testing it out on a scrap piece of fabric before you use it on your quilt.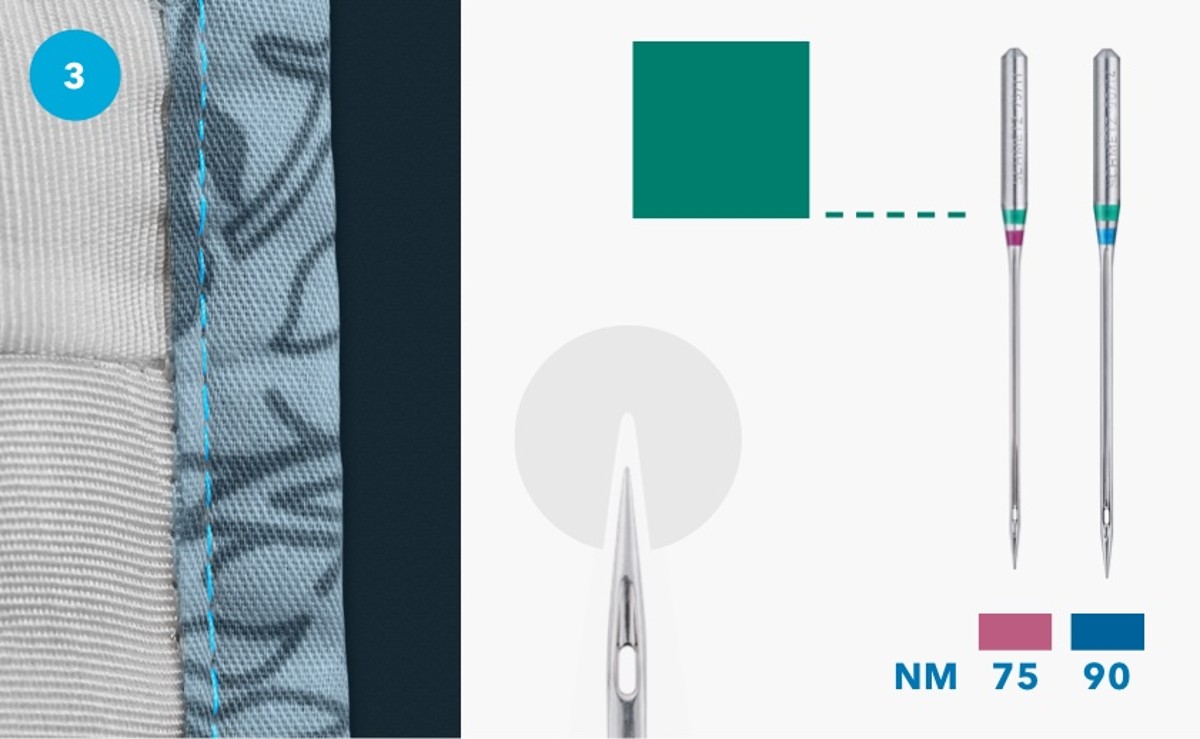 Sewing the binding
To give the edges a nice finish, a binding is usually sewn around the quilt. To do so, use a Quilting Needle of size NM 75 or 90, dependent of the thickness of the layers. This needle penetrates the layers very easily because of its slim and slightly rounded point, without damaging the material.