Coatings
The subtle difference. From point to blade through to the shank – sewing machine needles have numerous features that can be specially adjusted to the relevant applications. Once the needle design has been defined, all that's missing is the final detail: the coating.
At SCHMETZ, we use three kinds of coating: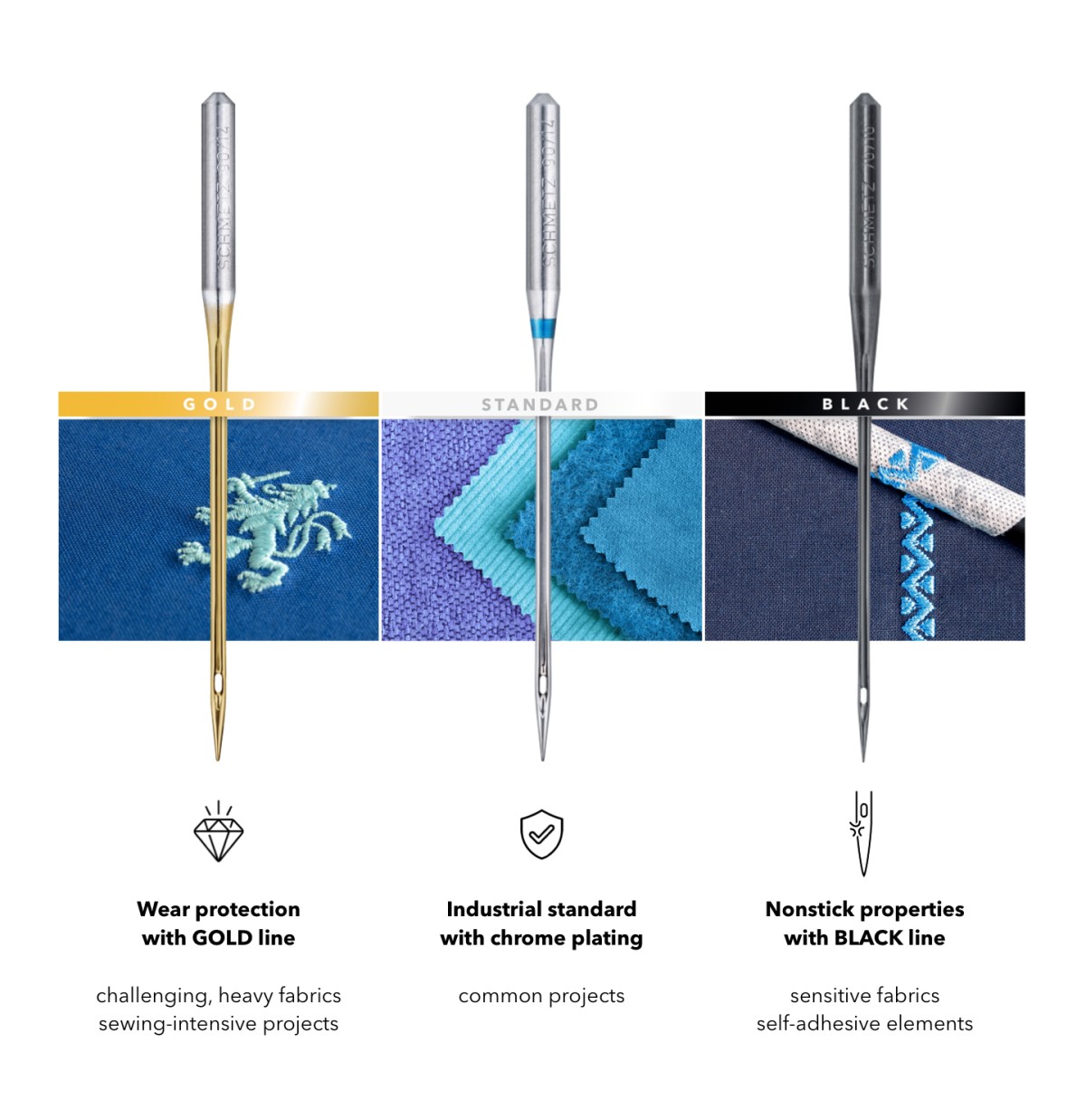 Chrome is the new standard coating of SCHMETZ household needles. With chrome coating, the high industry standard has found its way into the world of SCHMETZ household products.
The gold-colored wear protection coating stands for extra endurance. It is the right choice for particularly sewing-intensive projects or heavy fabrics. It is suitable for beginners and frequent sewers: small user errors are compensated for by the particularly hard coating and, thanks to the longer durability, the needle also needs to be changed less often. It ensures uniform seams even with extensive projects. Wear protection coating is currently used for our Gold Embroidery Needle, Gold Topstitch Needle and Gold Jeans Needle.
The black anti-stick coating is our recommendation when you sew sensitive fabrics or use sticky material. It minimizes adhesion of sticky particles to the needle or eye, preventing skipped stitches and thread breakage. Do you want to know more? You can now experience the advantages of the coating with our Super Universal Needle, Black Super Stretch Needle and Black Super Fine Needle.