Black Super Fine Needle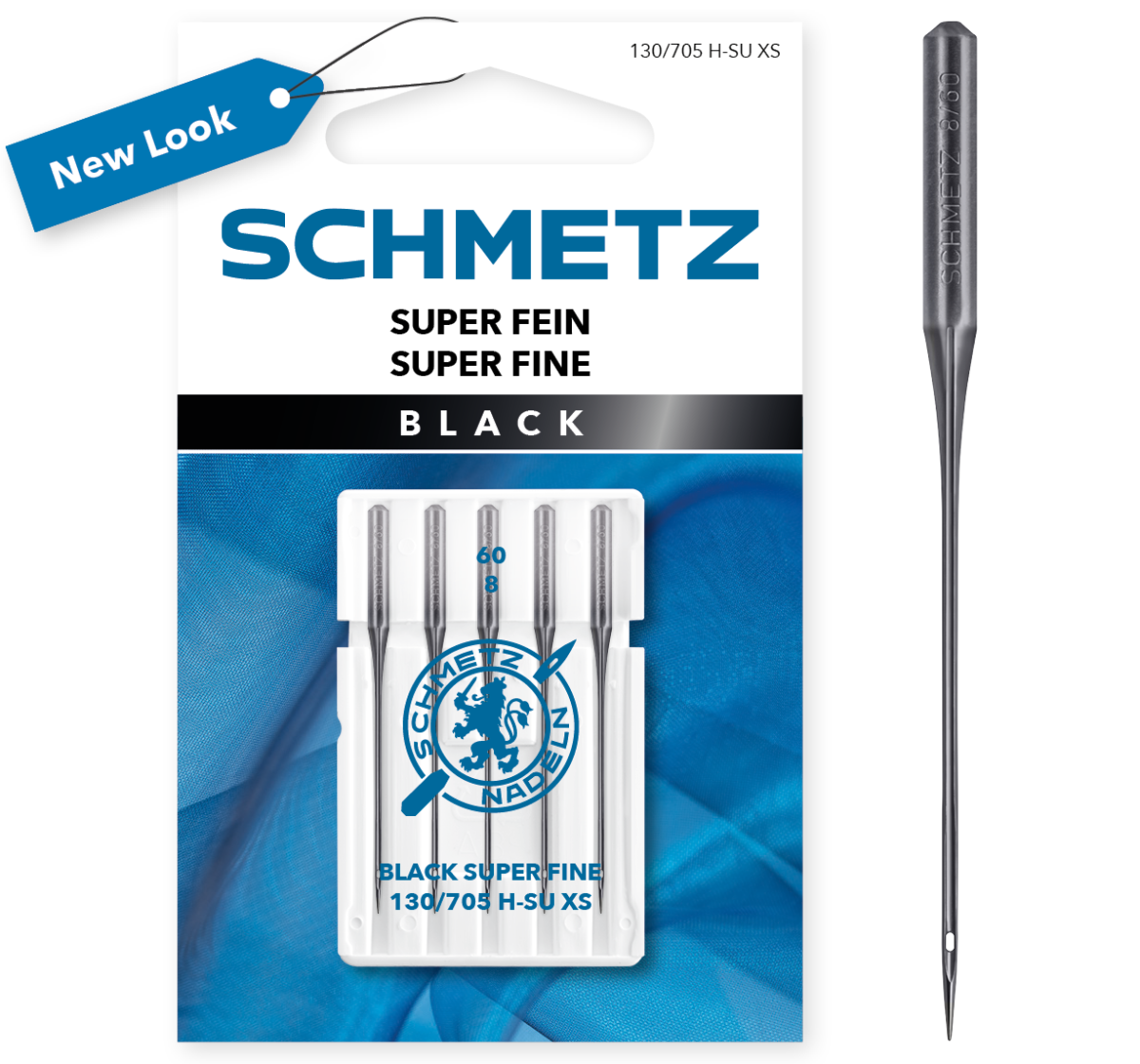 Needle system
130/705 H-SU XS
Available needle sizes
NM 60, NM 70
Suitable fabrics/materials
Delicate, fine and lightweight fabrics such as silk, organza, voile, thin fabrics made from or with synthetic fibers ­– also in conjunction with adhesive stabilizers
Key features
Point shape
Slim, slightly rounded point
Coating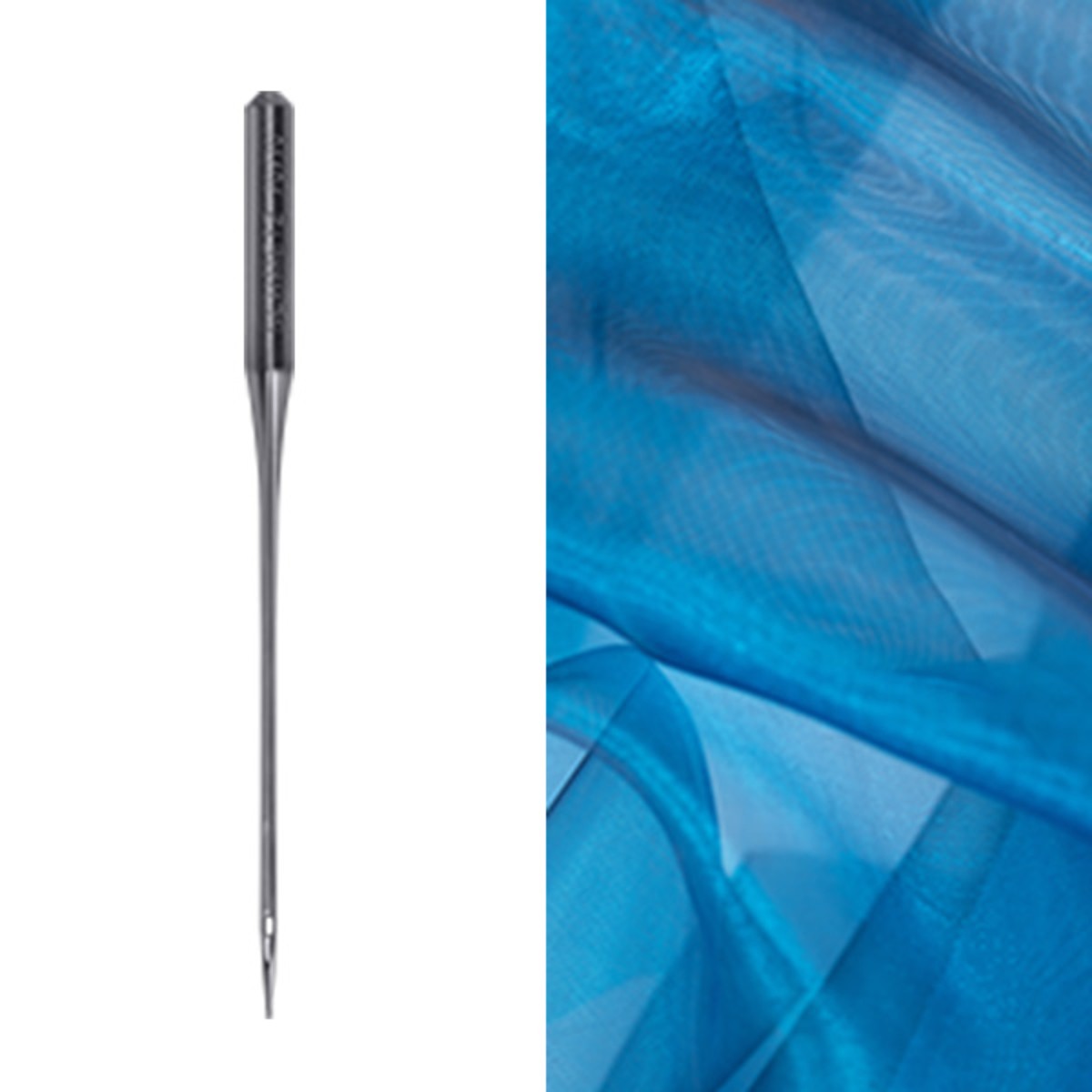 Delicate, fine fabrics often place high demands on the needle when sewing, which standard needles cannot always cope with. The Black Super Fine Needle with its special properties is a great alternative here:
The nonstick coating ensures that the needle glides better, thereby making sure that delicate, fine and lightweight fabrics are handled with care. It also ensures that the thread glides smoothly through the eye.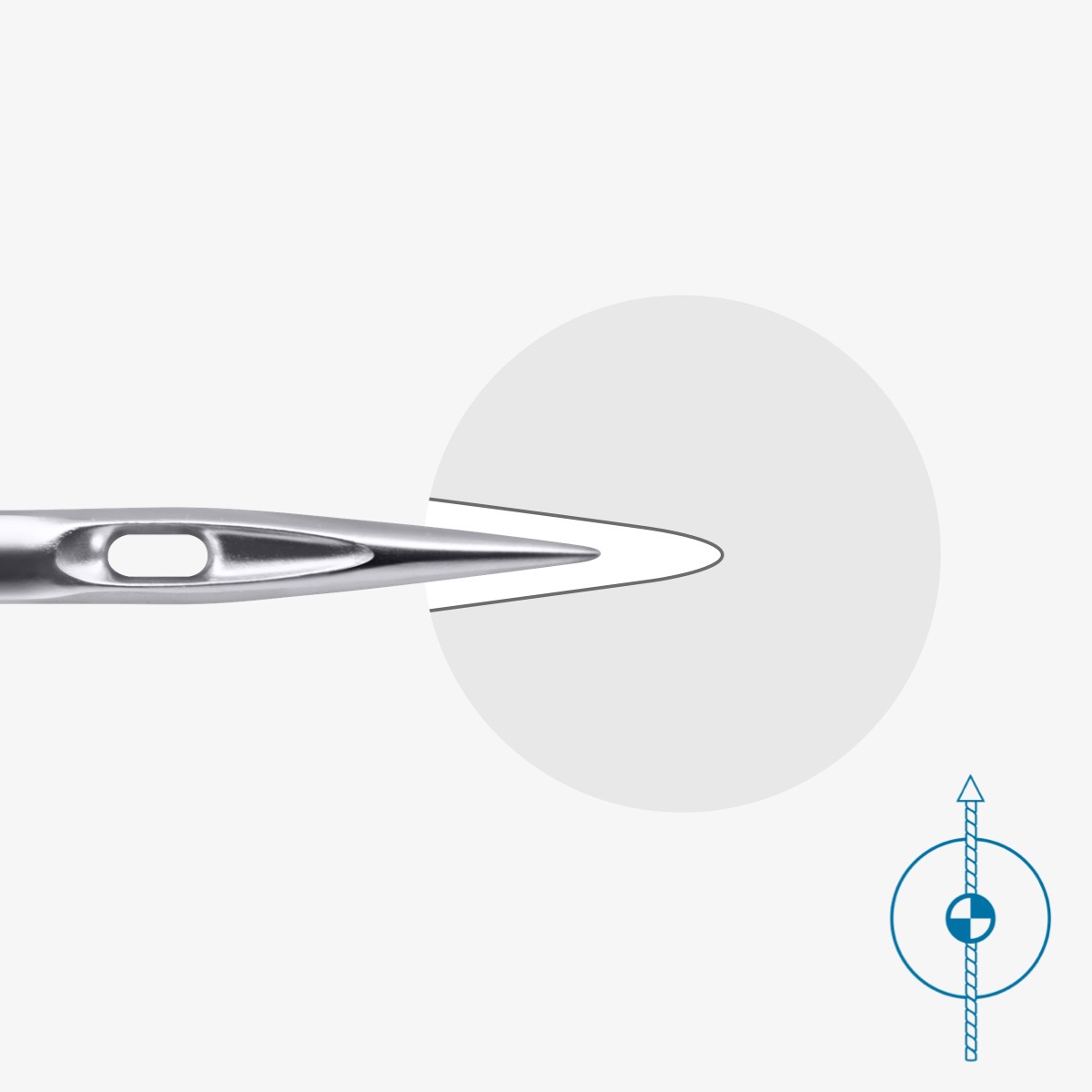 The Black Super Fine Needle can be used on all conventional household sewing machines (e.g. Bernina, Elna, Juki, Janome, Husqvarna, Singer, W6, etc.).
Needle type
Black Super Fine Needle
75/11, 90/14
Black Super Universal Needle
Available needle sizes
60/8, 70/10
75/11, 90/14
70/10, 80/12, 90/14, 100/16
Point shape
Slim medium ball point
Medium ball point
Slightly rounded point
Coating
Nonstick
Nonstick
Nonstick
Key features
Gliding, nonstick coating for gentle handling also prevents thread tearing and adhesion to the needle;
slim needle design to prevent material damage; special scarf supports secure stitch formation and prevents skipped stitches
Gliding, nonstick coating for gentle handling also prevents thread tearing and adhesion to the needle; stronger shank flattening and special blade design to prevent skipped stitches; wider needle eye and widened thread groove for thicker threads
Gliding, non-stick coating, special blade design and scarf shape, wide eye and widened thread groove work together to prevent adhesive residues, needle breakage and skipped stitches and stop thread tearing – even when using thicker threads.
Application range
Delicate, fine and lightweight fabrics such as silk, organza, voile and thin fabrics made from or with synthetic fibers – even in combination with adhesive stabilizers
Delicate, highly elastic knitted fabrics, use of thicker sewing threads
For embroidering with self-adhesive nonwoven backing and adhesive spray, for sewing with hook-and-loop tape and other challenging materials