Microtex Needle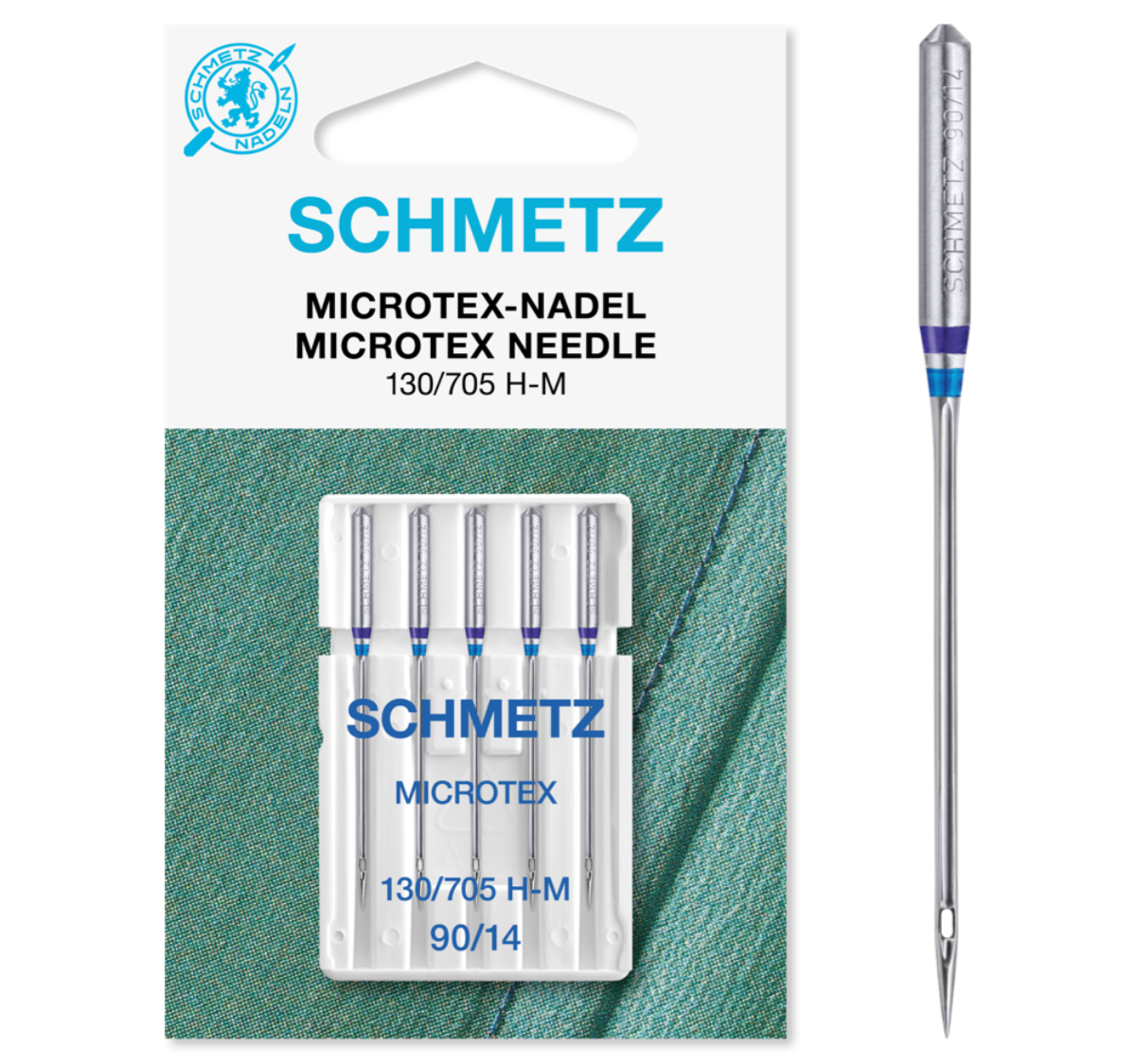 Needle system
130/705 H-M
Suitable fabrics
Coated materials such as oilcloth and synthetic leather
Brocade
Chiffon
Densely woven fabrics
Foils
Lining taffeta
Lamé
Microfiber
Sequined fabrics
Poplin
Silk
Taffeta
Available needle sizes

NM 60, NM 70, NM 80, NM 90, NM 100, NM 110
Assorted
Coating
Standard
Point shape
Slim acute point
Color marking
Purple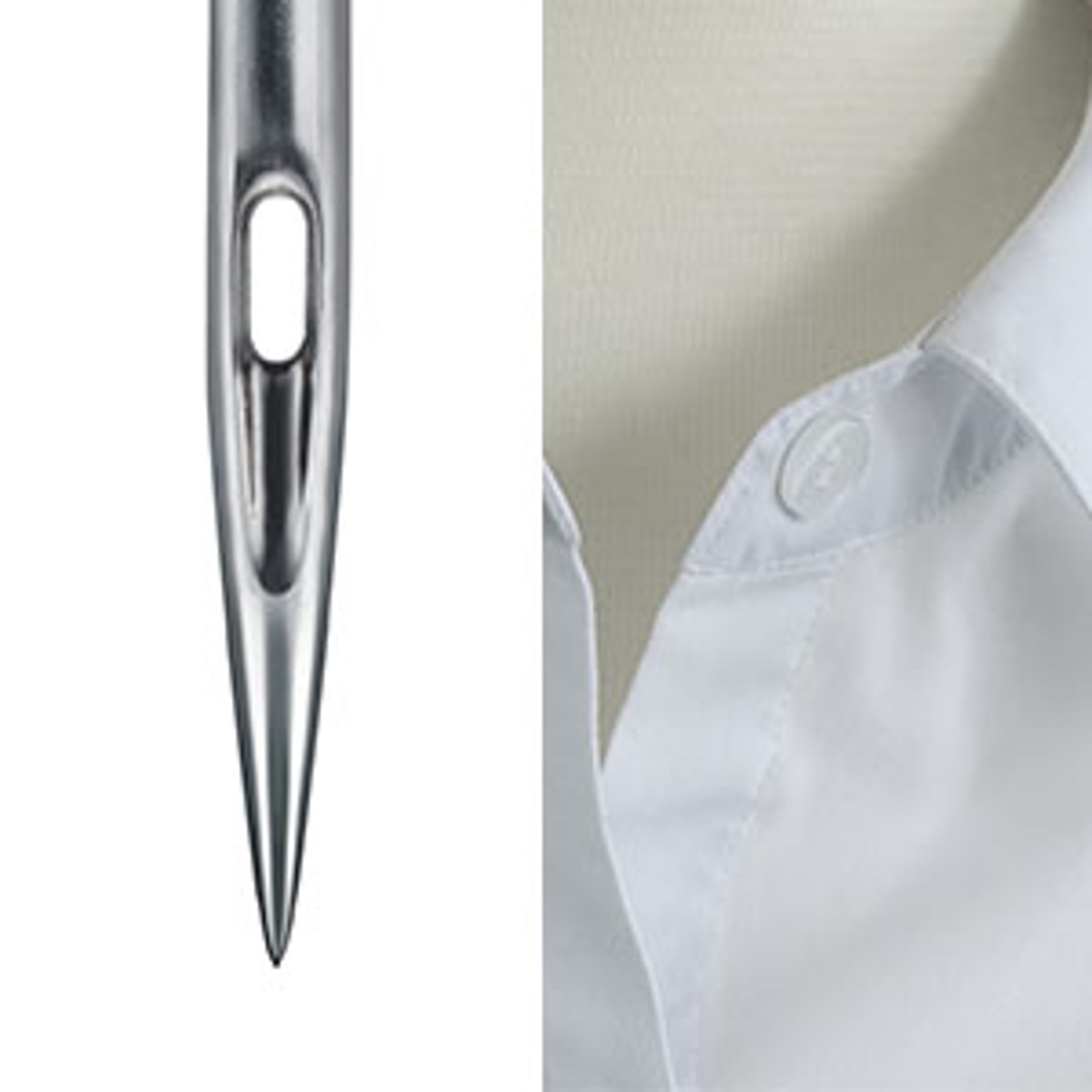 Key features of the Microtex Needle:
The slim acute point allows for accurate stitching in very fine or densely woven materials.
The needle can be used to top stitch edges, for example for creating particularly straight stitches on collars or button tape.
Tip: When quilting batik fabrics that are typically very densely woven, the Microtex Needle can achieve particularly precise seams.
Acute points are more sensitive than rounded or ball points: You should therefore check the needle for damage more frequently and replace it in good time.
Needle type
Microtex Needle
Universal Needle
Jersey Needle
Available needle sizes
60/8, 70/10, 80/12, 90/14, 100/16, 110/18
60/8, 65/9, 70/10, 75/11, 80/12, 90/14, 100/16, 110/18, 120/19, 130/21
70/10, 80/12, 90/14, 100/16
Point shape
Slim acute point
Slightly rounded point
Medium ball point
Coating
Standard
Standard
Standard
Key features
Special blade shape has been optimized to prevent needle breakage and skipped stitches
Application range
Very fine, densely woven materials or coated materials: Silk, microfiber, foils, synthetic leather.
Also for particularly accurate, straight stitches when quilting
Universally applicable
Knitted fabrics; better to use a Stretch or Super Stretch Needle for highly elastic fabrics