Longarm Quilting Needle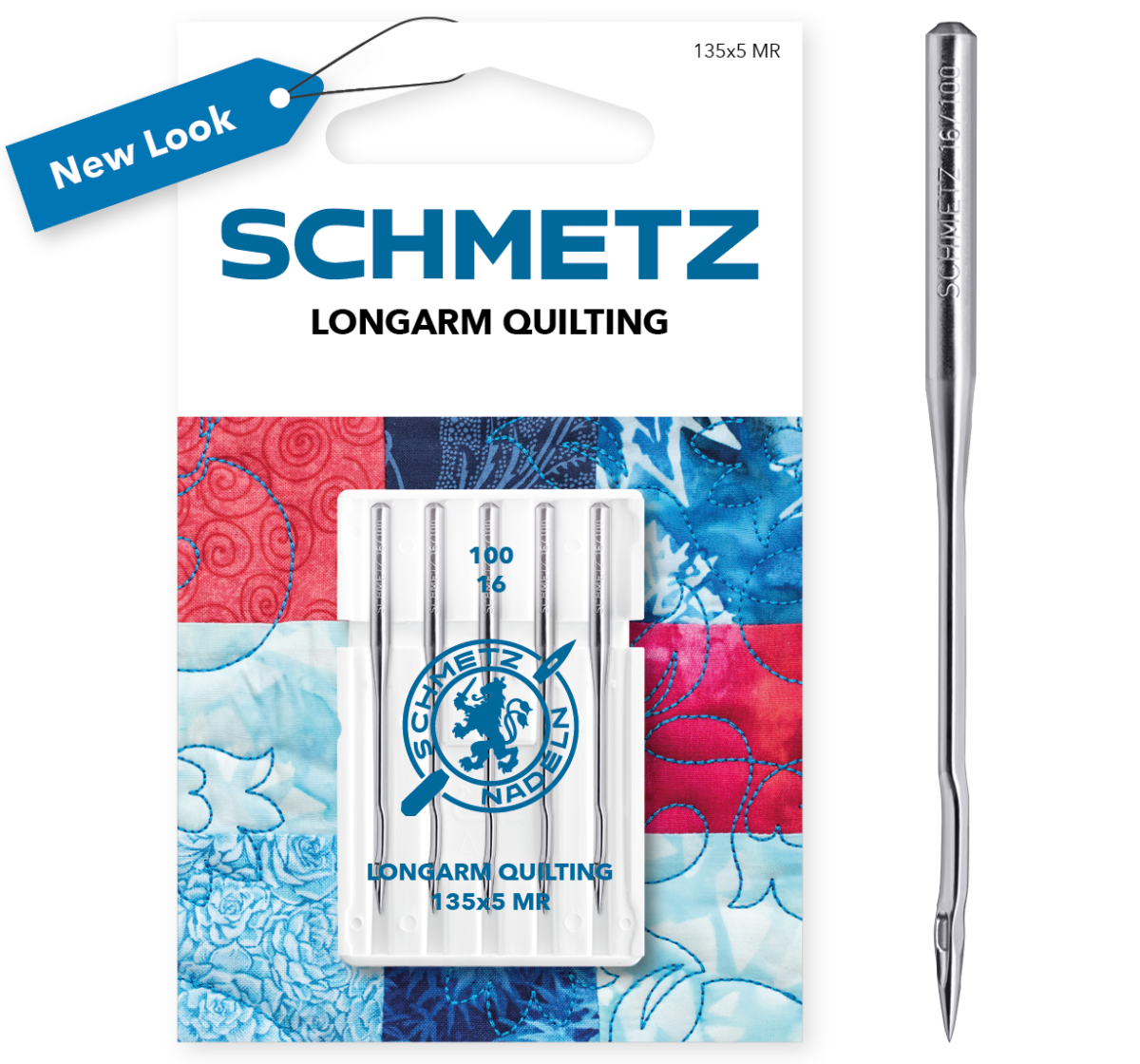 Needle system
135x5 MR
Other designations of this needle: 134 (R) MR, 1955-01MR, DPx5 MR
Available needle sizes
100/16
Suitable fabrics/materials
Cotton and batting for patchwork and quilting
Key features
Only for special longarm quilting machines
Long and deep special scarf
Point shape
Color marking
The Longarm Quilting Needle does not require any color marking as it is clearly recognizable by its round shank and the special scarf.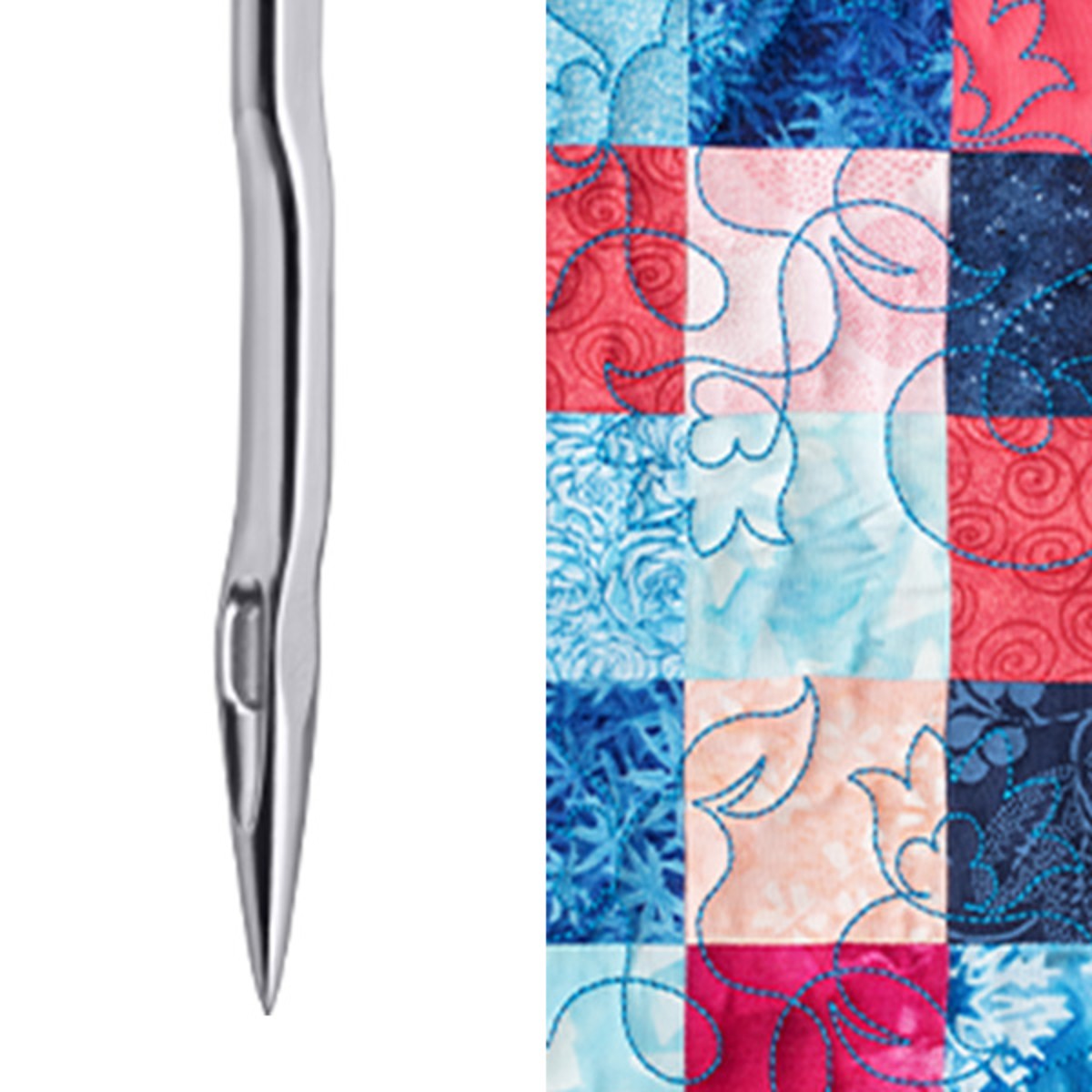 The Longarm Quilting Needle is suitable for quilting with special longarm machines. It has been specially designed for multi-directional sewing.
This needle's hallmark feature is its long and deep special scarf, which makes it easier for the thread to be picked up. This prevents skipped stitches during the frequent changes of direction made while quilting.
The deep thread groove guarantees optimum protection for the sewing thread, resulting in less untwisting and, in turn, a better seam appearance.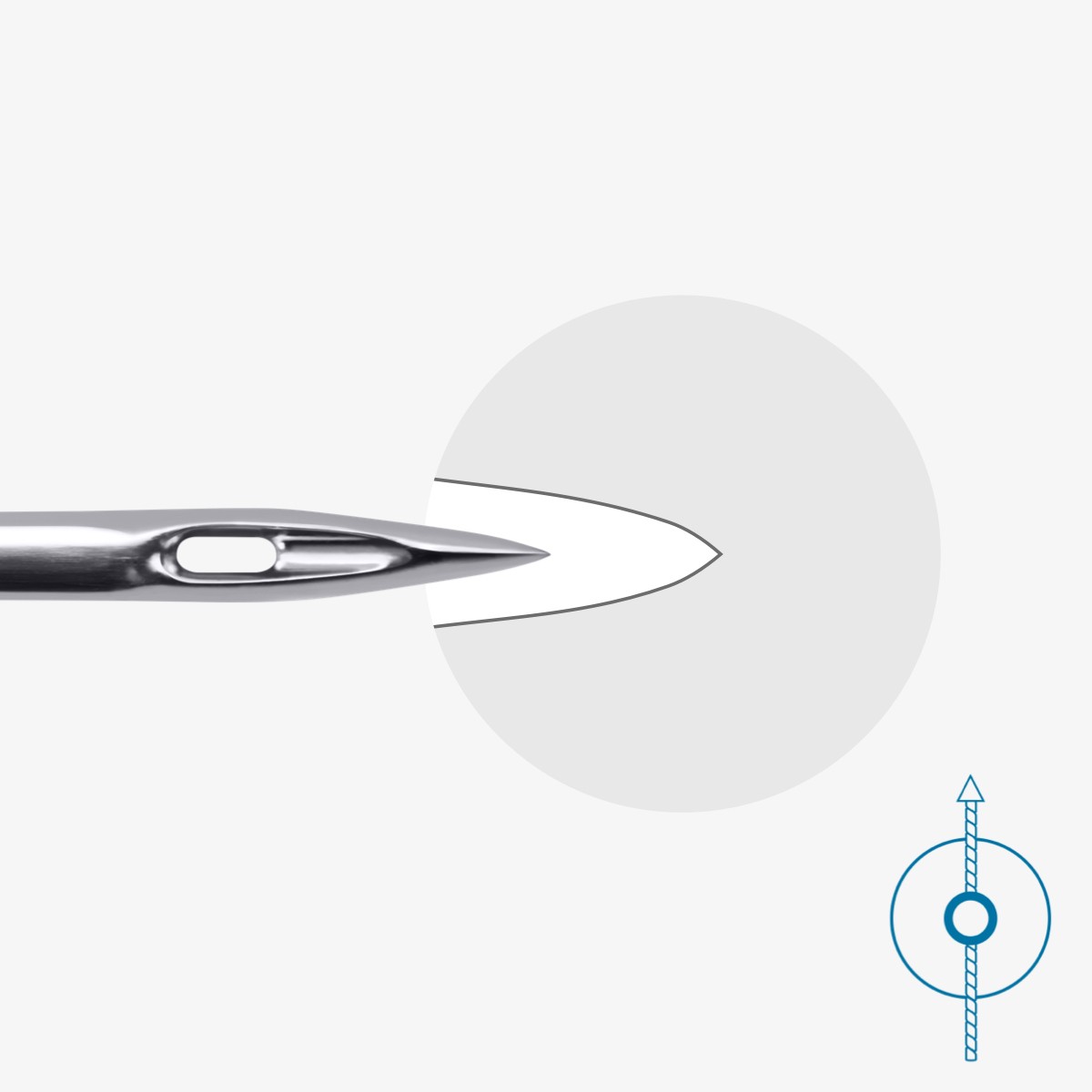 With its acute point, the needle ensures precise penetration. This creates quilting lines that are particularly precise and straight.
Due to their round shank, Longarm Quilting Needles only fit into special longarm quilting machines (e.g by APQS, Baby Lock, Gammill, Grace Company, Handi Quilter, Innova, Juki, etc.). Therefore, please consult your operating instructions to see whether your machine is compatible with one of the following needle systems: 135x5, 134, DPx5, SY 1955. These needles are not suitable for "normal" household sewing machines.
Needle type
Longarm Quilting Needle
Quilting Needle
Universal Needle
Available needle sizes
100/16
75/11, 90/14
60/8, 65/9, 70/10, 75/11, 80/12, 90/14, 100/16, 110/18, 120/19, 130/21
Point shape
Acute Point
Slim, slightly rounded point
Slightly rounded point
Key features
Special scarf to prevent skipped stitches; deep thread groove for better seam appearance
Special blade shape has been optimized to prevent needle breakage and skipped stitches
Suitable sewing machines
Certain longarm sewing machines.
Please consult the user manual.
Conventional household sewing machines
Conventional household sewing machines
Application range
Longarm quilting
Patchwork and quilting
Universally applicable