High Speed Special Needle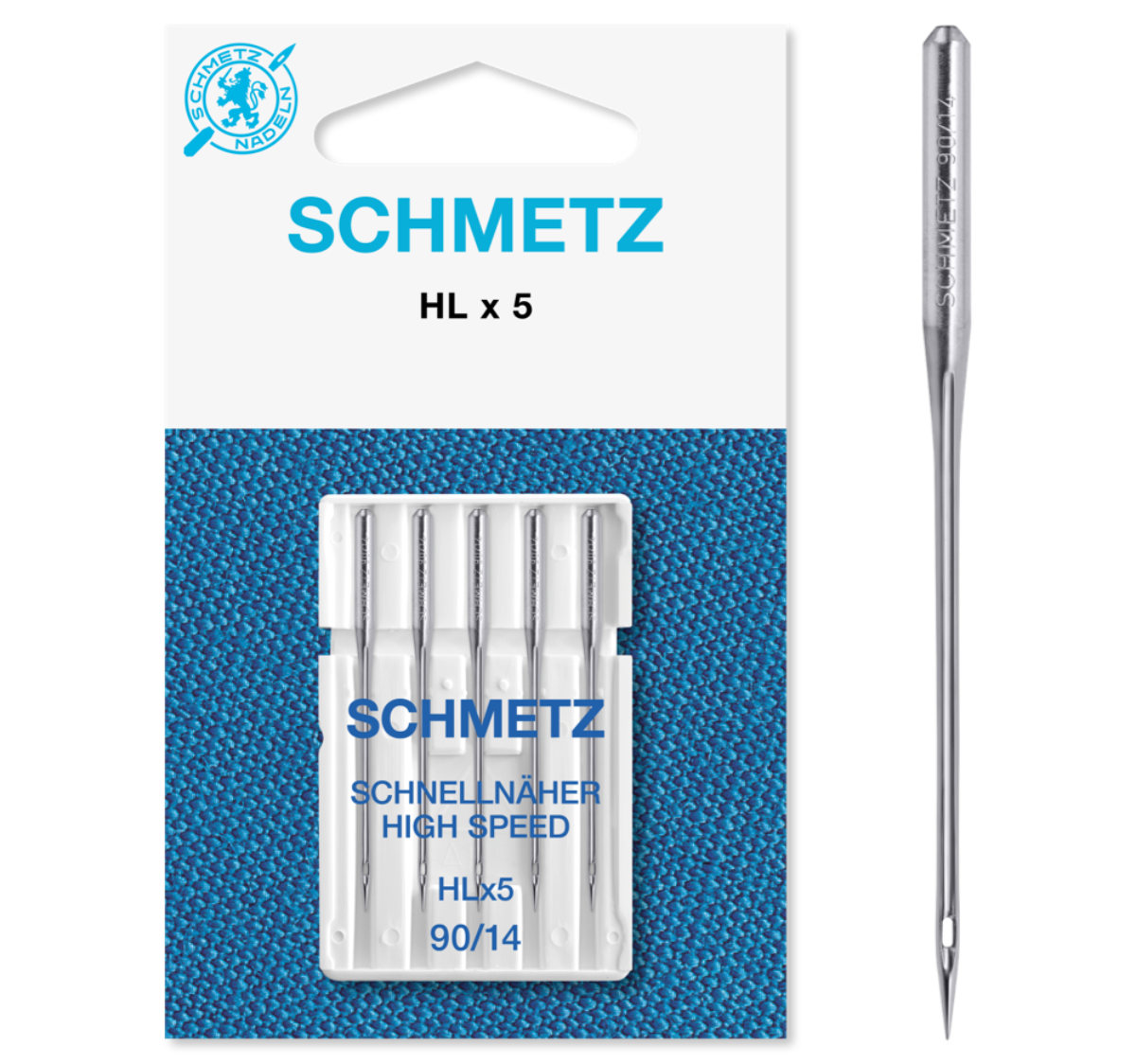 Needle system
HLx5
Special feature
For household high-speed sewing machines whose operating instructions specify use of the HLx5 needle system
Flat shank with smaller diameter and thinner flattened area compared to a household sewing machine needle
Tips:
Adjust the needle size to the sewing material and thread. The thicker the sewing material and thread, the thicker the needle needs to be.
If you choose an assortment containing different needle sizes, you enjoy a wider choice and are more flexible when it comes to selecting the right needle size for your material.
Suitable fabrics
Universal for a wide range of fabrics:
Batiste, cotton, brocade
Chenille, chiffon, corduroy
Faux fur, felt, fleece, terry
Gabardine, drapery, georgette
Jacquard, jeans, jersey
Crepe, synthetic leather, leather (thin), linen, loden, ramie
Poplin, polyester, velvet, taffeta
Viscose, faux fur, wool and wool blend
... and many more!
Available needle sizes

NM 65, NM 75, NM 90, NM 100
Assorted
Coating
Standard
Point shape
Slightly rounded point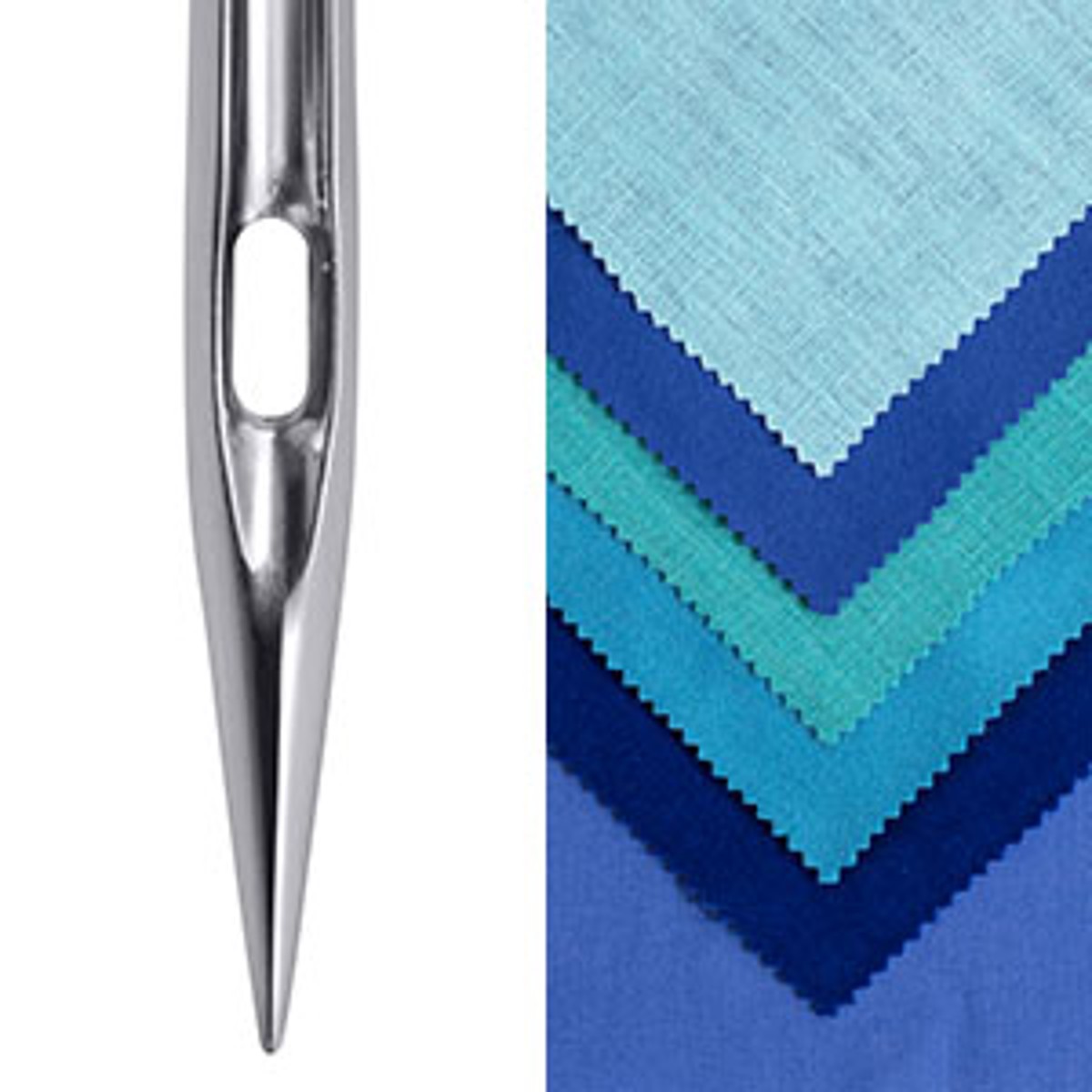 Special features of the High Speed Special Needle:
The High Speed Special Needle is a universal solution for many fabrics and applications.The slightly rounded point ensures that most materials can be handled carefully without any problems and without being damaged. With a diameter of 2.00 mm, the High Speed Special Needle's shank is slightly smaller than the shank on conventional household sewing machine needles. The special blade design ensures high needle stability and thus reduces needle breakage and skipped stitches.
The High Speed Special Needle is only suitable for certain household high-speed sewing machines. It is adapted to the requirements of the respective model and is not interchangeable with other household needles. Please therefore consult your user manual to find out whether your machine is suitable for the HLx5 needle system.
Needle type
High Speed Special
Universal Needle
Jersey Needle
Available needle sizes
65/9, 75/11, 90/14, 100/16,
60/8, 65/9, 70/10, 75/11, 80/12, 90/14, 100/16, 110/18, 120/19, 130/21
70/10, 80/12, 90/14, 100/16
Point shape
Slightly rounded point
Slightly rounded point
Medium ball point
Coating
Standard
Standard
Standard
Shank shape
Flat shank with 2.00 mm diameter
Flat shank with 2.04 mm diameter
Flat shank with 2.04 mm diameter
Suitable sewing machines
Certain household high-speed sewing machines.
Please consult the user manual.
Conventional household sewing machines
Conventional household sewing machines
Application range
Universally applicable
Universally applicable
Knitted fabrics