Felting Needle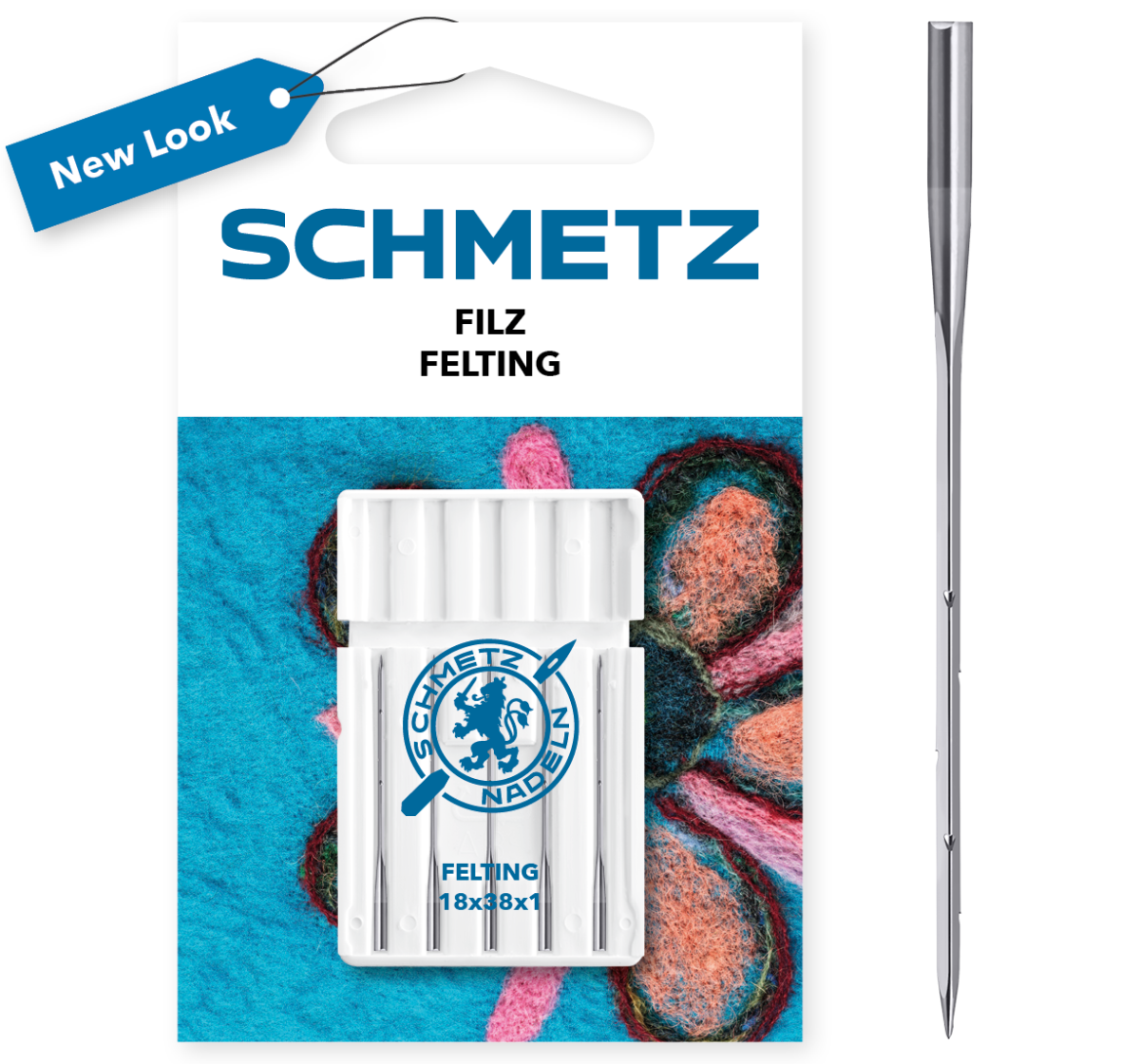 Needle system
18x38x1
Suitable fabrics/materials
Felt, woolen fabrics, woolen fleece, woolen threads, woolen fibers. Why not try out other materials such as denim and voile for a unique effect.
Key features
Barbs on the needle
Without eye
Round shank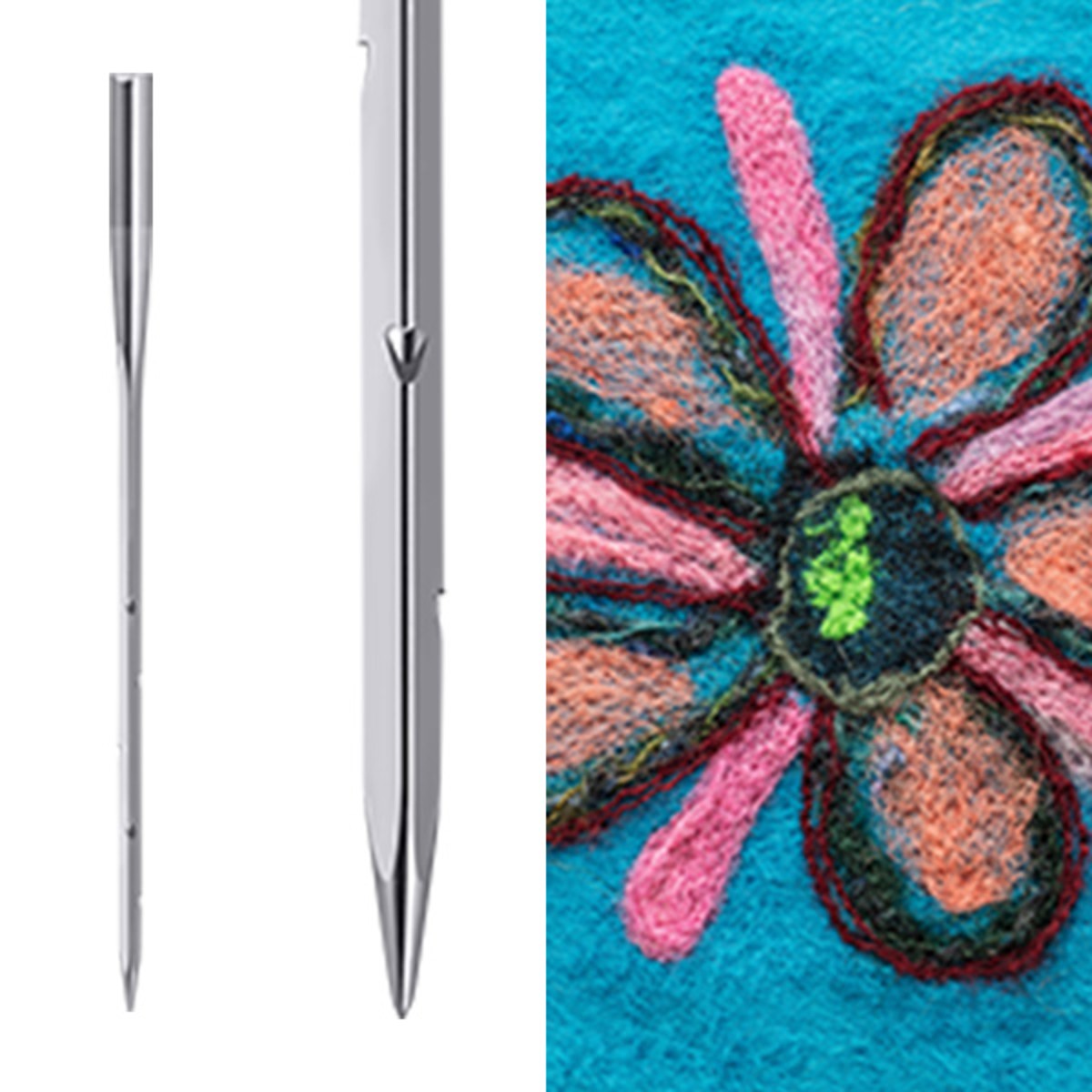 The Felting Needle is a special needle for decorative needlefelt work without sewing thread.
The Felting Needle's distinguishing feature is its triangular working part with barbs. As the needle penetrates the material, these barbs transport the material fibers, artfully binding woolen fleece, woolen threads or other suitable materials to a base material.
The Felting Needle has a round shank with a diameter of 1.2 mm, while the standard shank on household sewing machine needles has a diameter of 2.04 mm.
As the Felting Needle does not have an eye, it is not suitable for normal sewing with thread.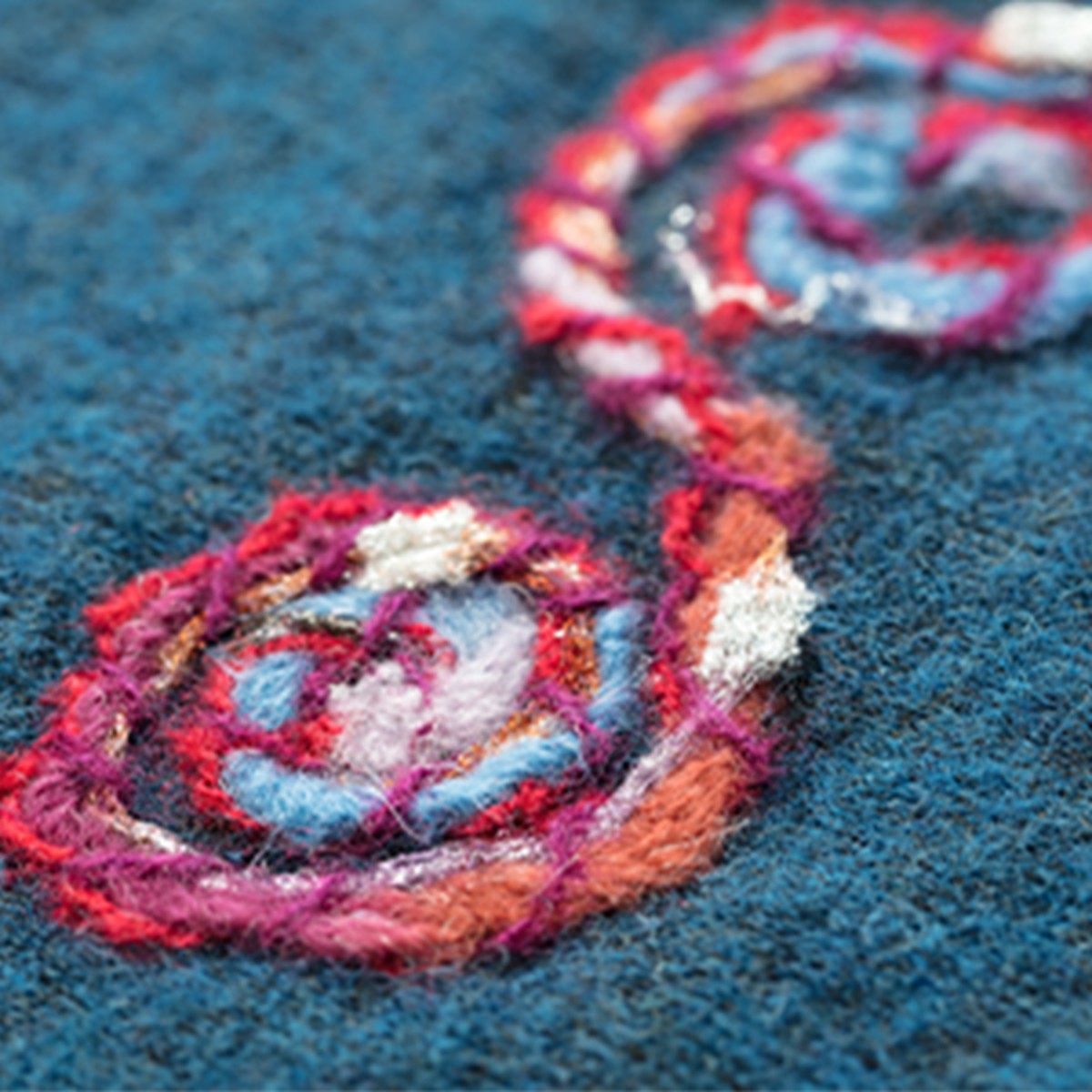 Try out different materials to create decorative effects and exciting looks. Suitable materials for this include ·
Felt
Woolen fabrics, woolen fleece, woolen threads, woolen fibers
Denim
Voile, for special ruffle effects
Leftover wool from knitting projects
Broadcloth, loden Felting wool/roving wool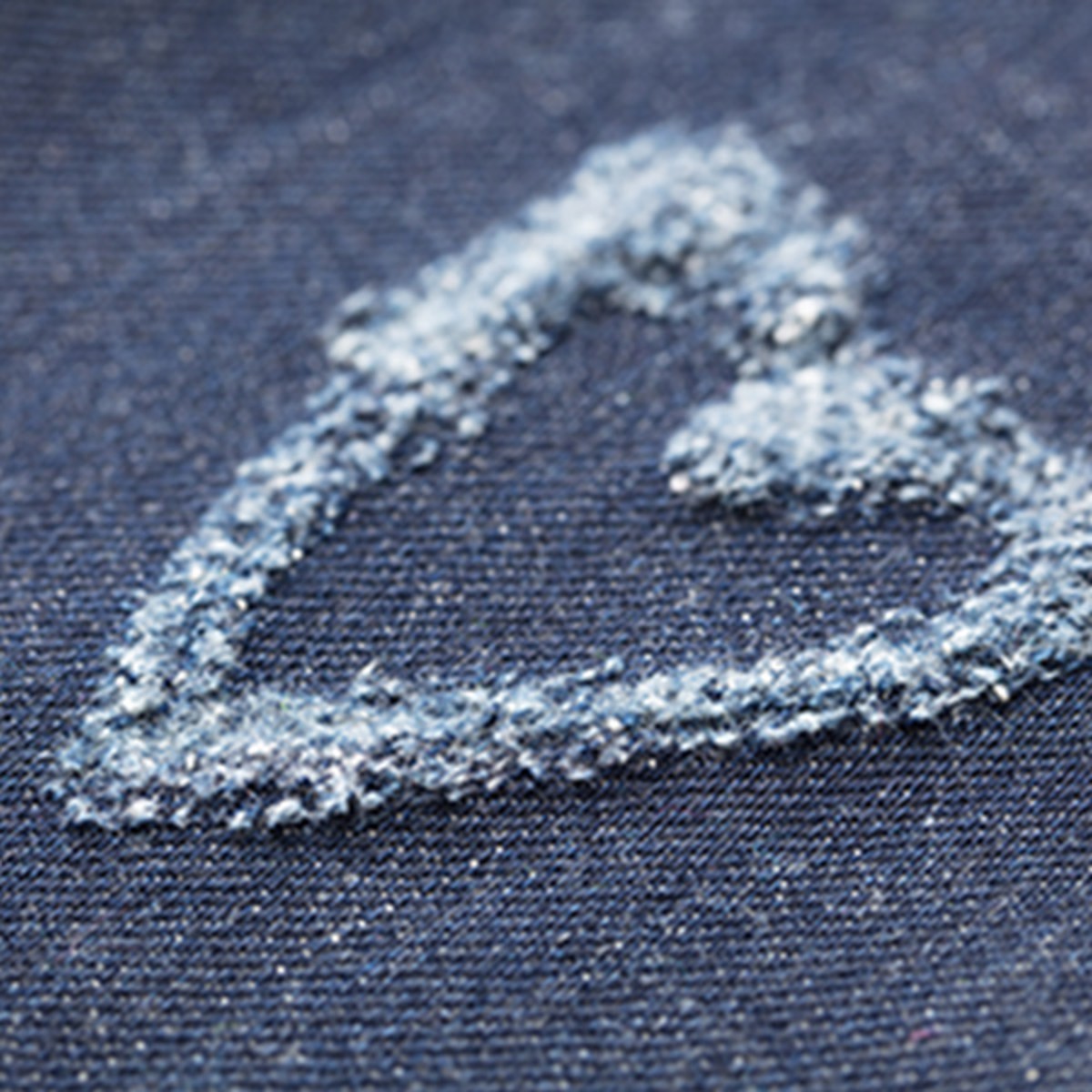 Tips
When working with fabrics where the top and bottom are two different colors, such as jeans, the Felting Needle achieves impressive three-dimensional effects or a vintage look.
Felting is also great for combining with other techniques, such as sewing or embroidery.
Finish off your felting work with beads, sequins, ribbons or other creative decorations. There are no limits to your imagination.
The Felting Needle is only suitable for certain felting machines and special felting kits or punching tools for sewing machines. Therefore, please consult your user manual to find out whether your machine is suitable for the 18x38x1 Felting Needle.