Leather Needle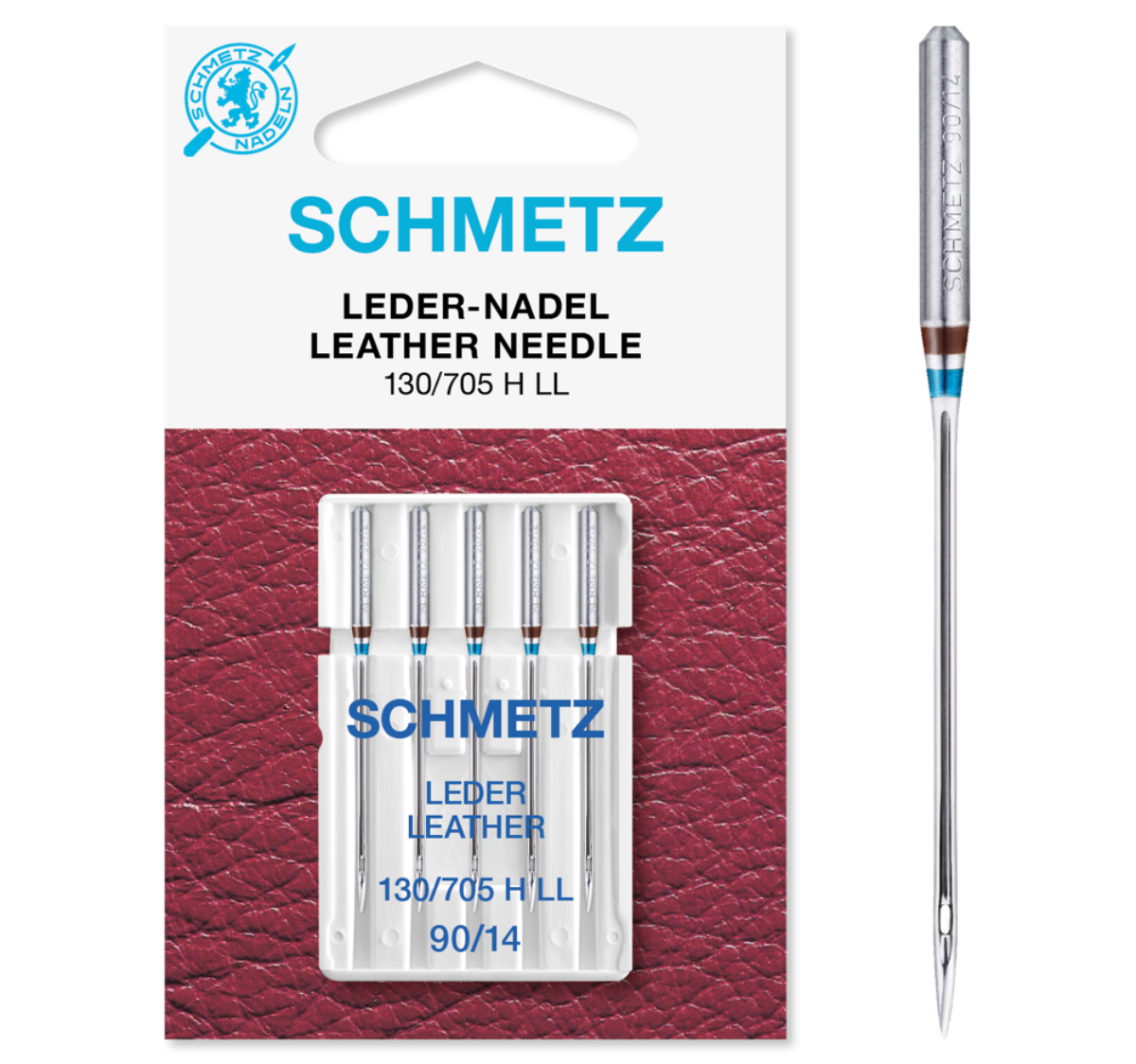 Needle system
130/705 H LL
Suitable fabrics
Leather
Hard synthetic leather (only limited suitability with soft synthetic leather: Try the Microtex Needle first, as the carrier material may otherwise be damaged and holes could tear more easily).
Paper (for processing thin brochures)
Available needle sizes

NM 70, NM 80, NM 90, NM 100, NM 110, NM 120
Assorted
Coating
Standard
Special features
Easy penetration into the material
Point shape
Cutting point LL (twist point)
Color marking
Brown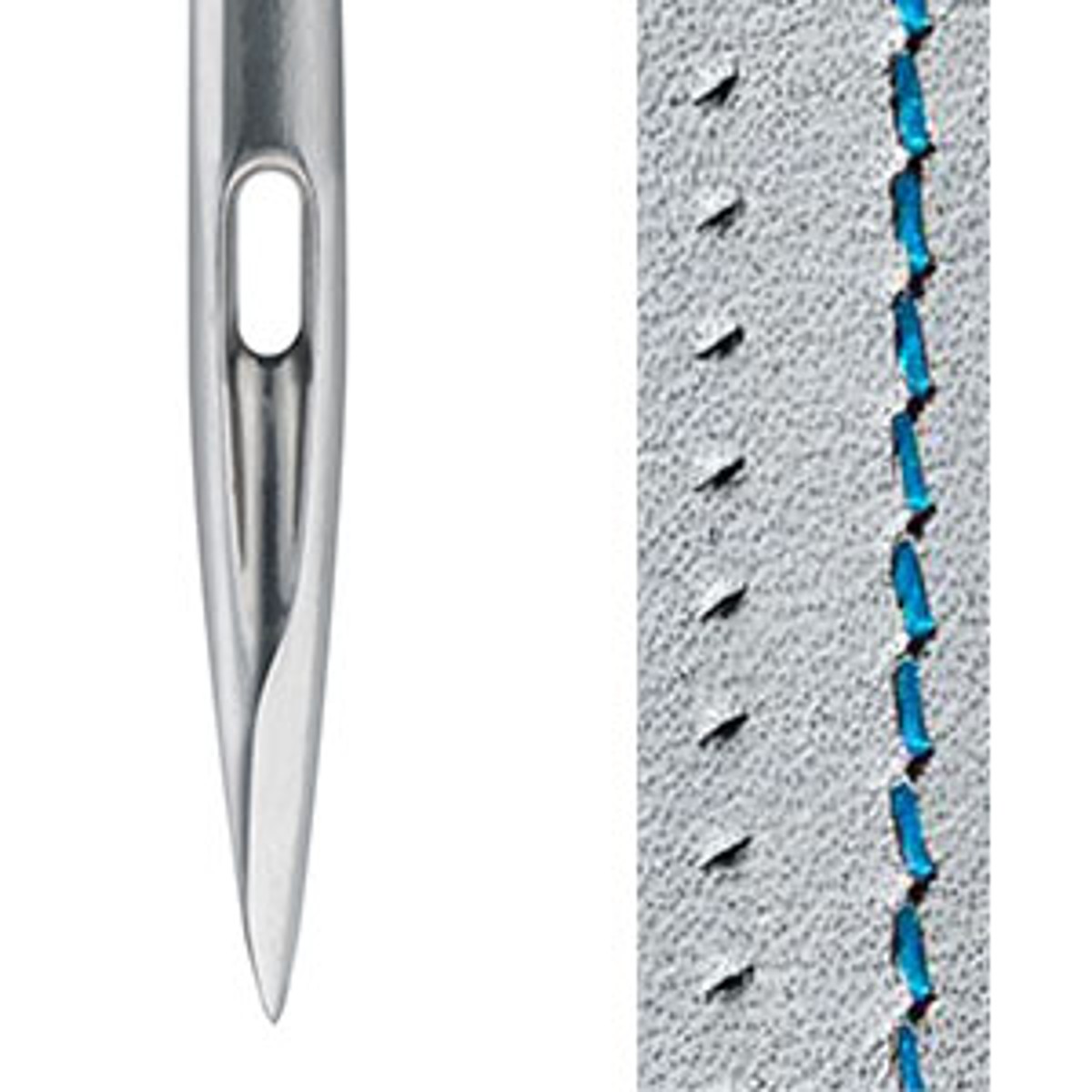 Key features of the Leather Needle:
The cutting point LL (twist point) cuts easily through leather and similar materials thanks to its cutting action. It also creates an angled stitching line, which gives the seam a decorative look.
Please note: Leather Needles are NOT suitable for textiles due to their cutting effect, as woven or knitted fabrics can be severed during sewing.
Choose a longer stitch length to stop the stitches being torn out. When locking the seam, make sure that the sewing thread is not severed.
Tip: The longer the stitch length, the easier it is to see the angled appearance of the stitch and, as a result, the decorative effect of the seam. This effect can be enhanced further by using a thick sewing thread.
Needle type
Leather Needle
Microtex Needle
Universal Needle
Available needle sizes
70/10, 80/12, 90/14, 100/16, 110/18, 120/19
60/8, 70/10, 80/12, 90/14, 100/16, 110/18
60/8, 65/9, 70/10, 75/11, 80/12, 90/14, 100/16, 110/18, 120/19, 130/21
Point shape
Twist point
Slim acute point
Slightly rounded point
Coating
Standard
Standard
Standard
Key features
Special blade shape has been optimized to prevent needle breakage and skipped stitches
Application range
Homogeneous materials such as leather, (hard) synthetic leather, paper
Very fine, densely woven materials or coated materials: Silk, microfiber, foils, synthetic leather.
Also for particularly accurate, straight stitches when quilting
Universally applicable