Gold Jeans Needle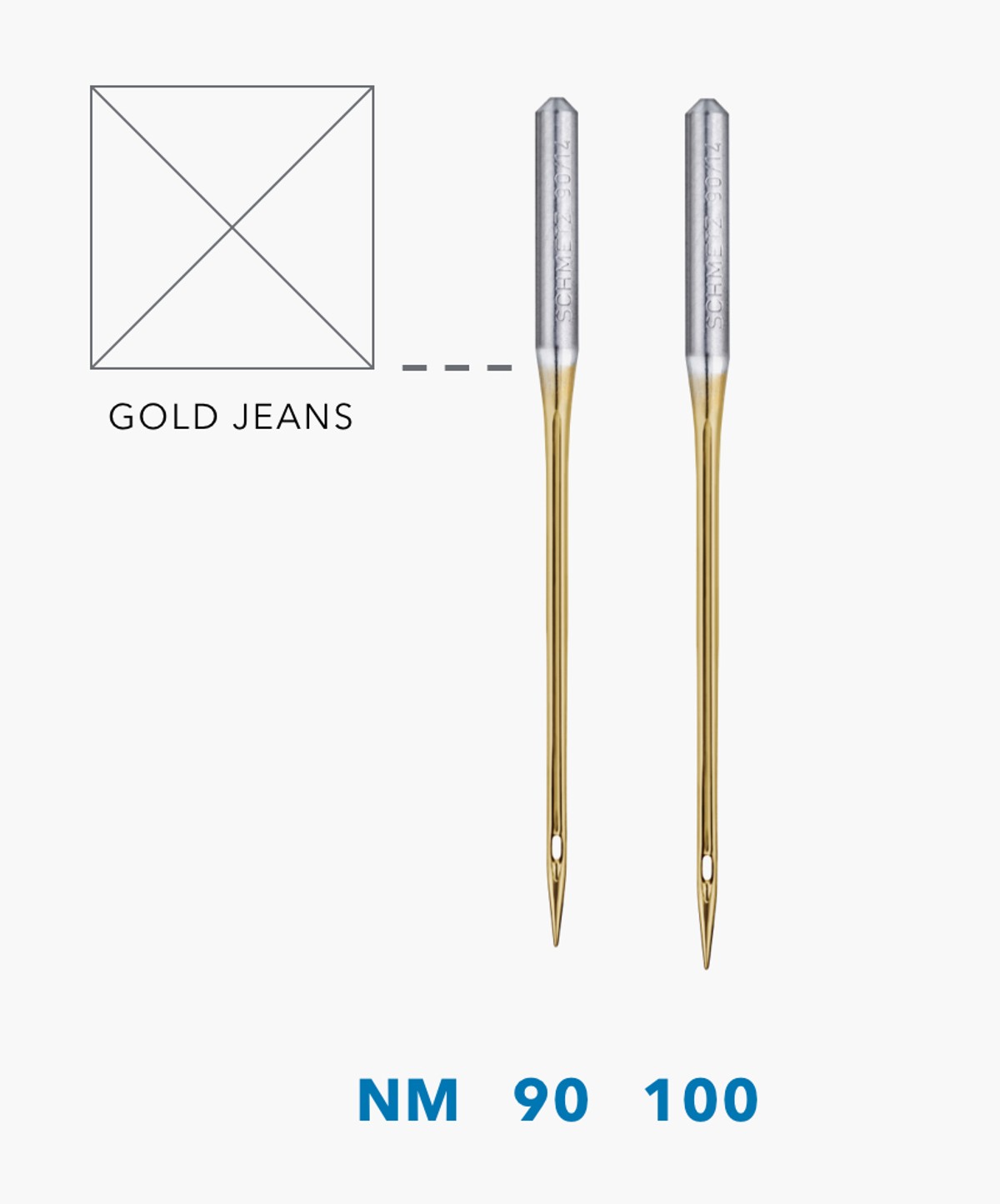 Suitable fabrics/materials
Denim (jeans) and similarly thick woven fabrics such as oilskin or canvas
Challenging projects like: Working clothes, bags
Key features
Point shape
Coating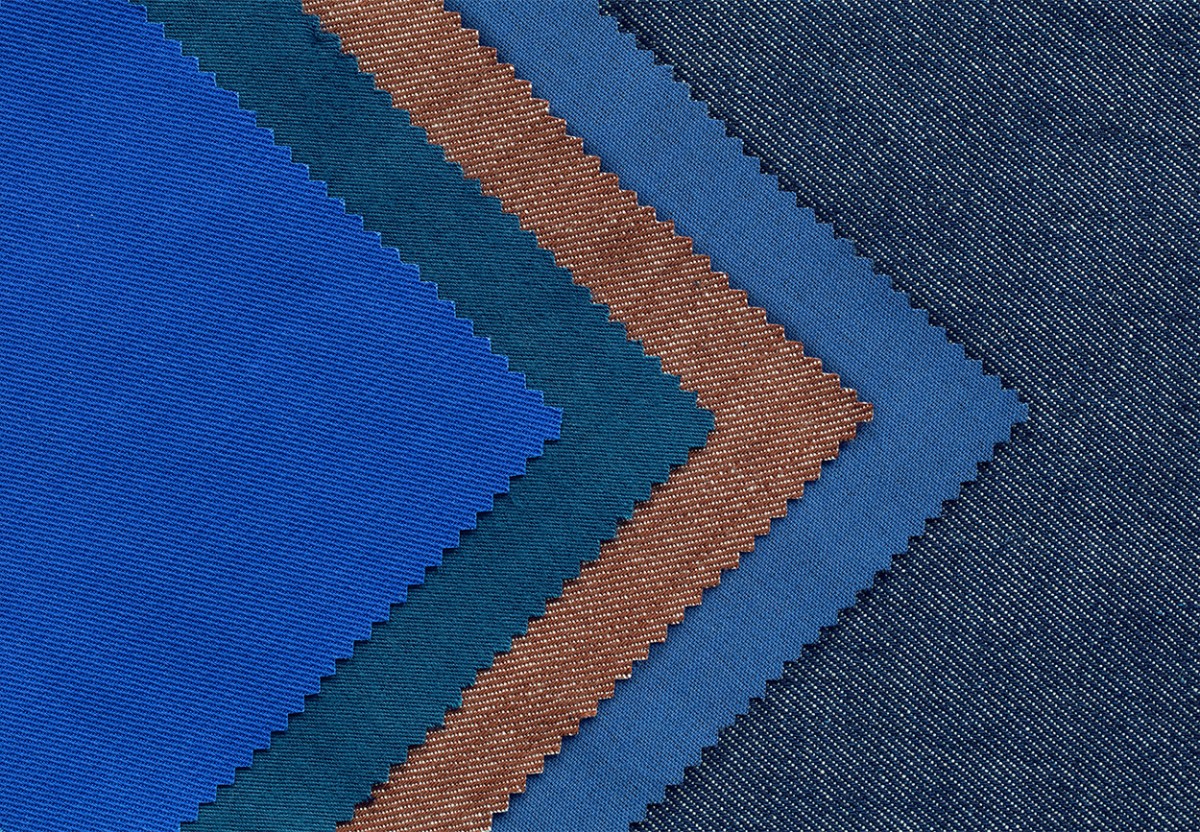 The Gold Jeans Needle is suitable for working with jeans and similar fabrics.
The wear protection coating is significantly harder than the standard coating and ensures an extra-long needle life. This means that the Gold Jeans Needle does not have to be replaced as often as needles with a standard coating. As a result, it is the go-to choice for frequent sewers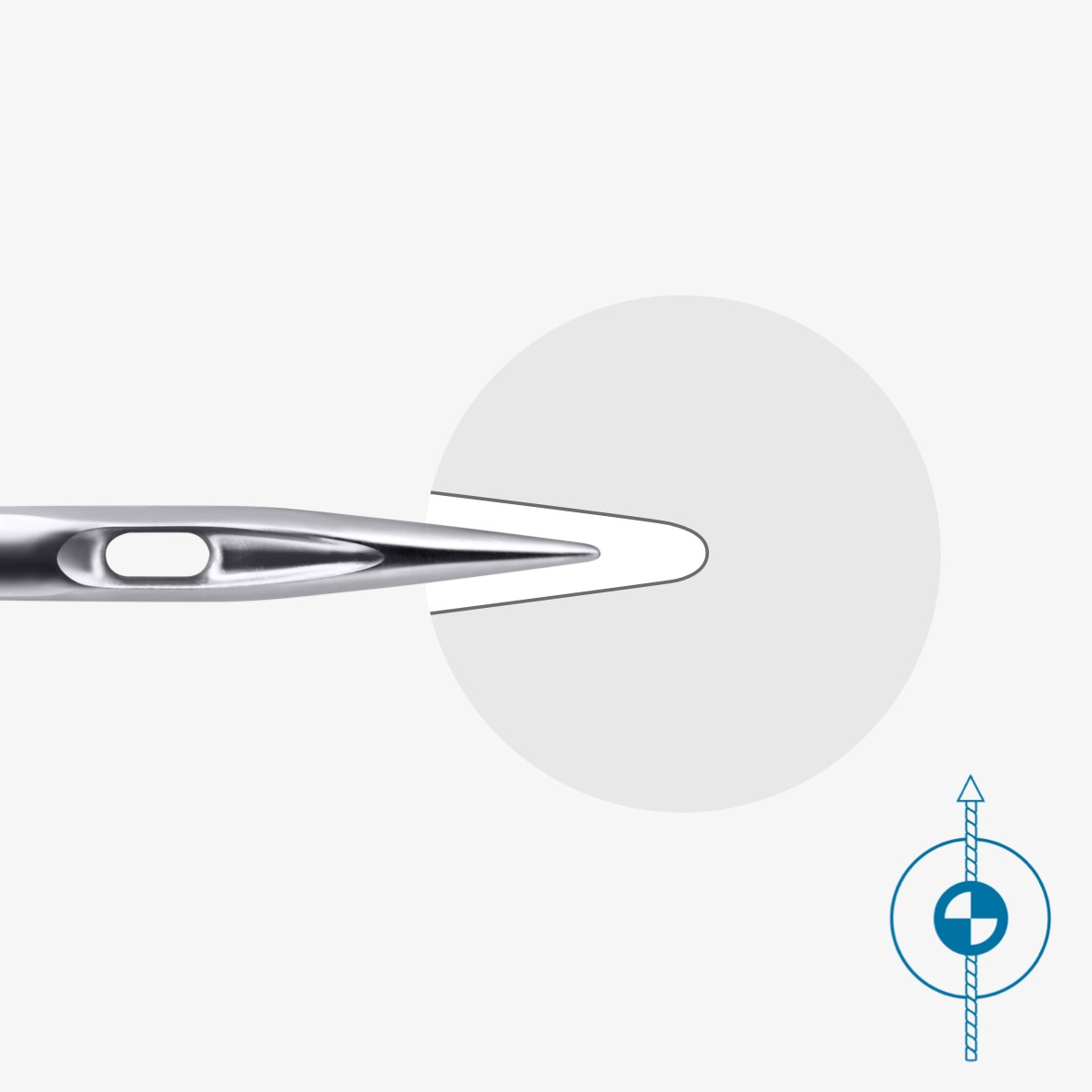 The Gold Jeans Needle's medium ball point displaces the fabric threads and penetrates the gaps. This allows the needle to penetrate through solid, thick fabrics more easily without damaging the material. It also requires a lower force of penetration, resulting in less needle breakage.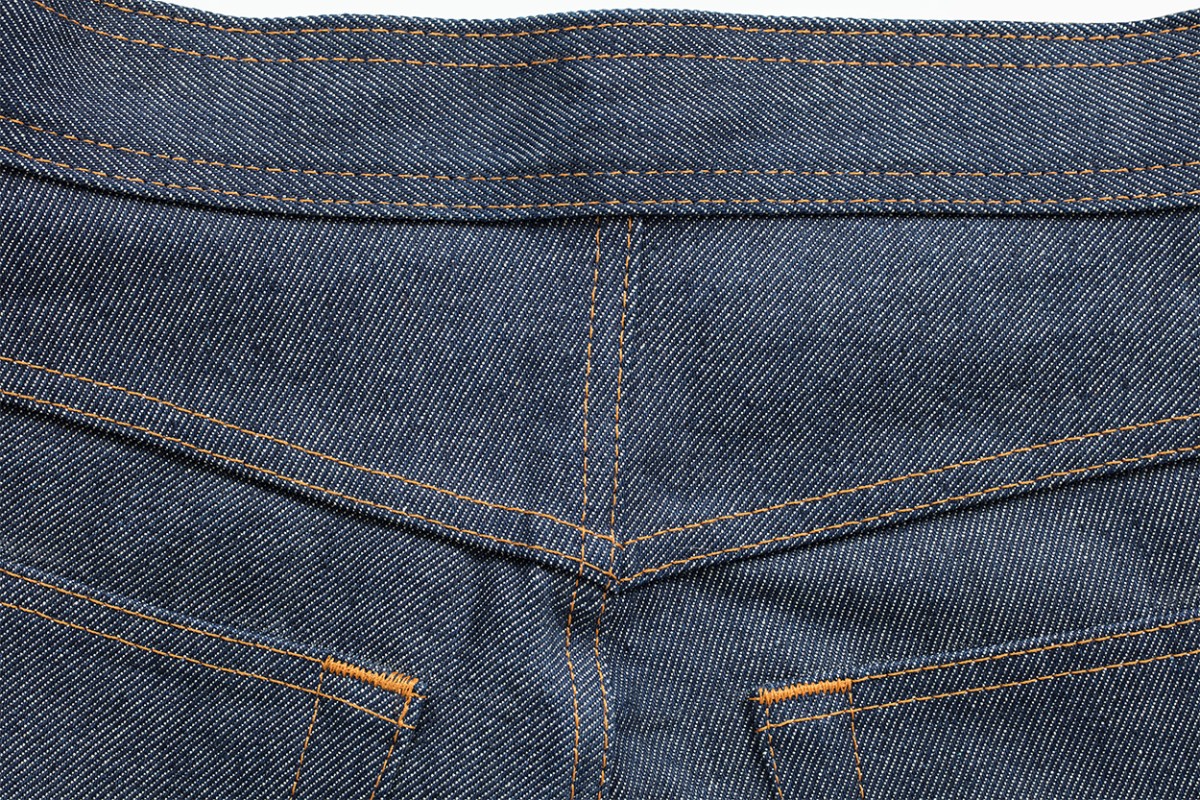 The special blade design also ensures high needle stability and thus reduces needle breakage and skipped stitches. This makes it easy to handle even thick layers of material.
Gold Jeans Needles can be used on all conventional household sewing machines (e.g. Bernina, Pfaff, Elna, Brother, Juki, Janome, Singer, W6, etc.).
Tip
The Gold Jeans Needle is particularly suitable for anyone who enjoys making bags as it is able to handle thick seams.
Needle type
Gold Jeans Needle
Jeans Needle
Universal Needle
Available needle sizes
90/14, 100/16
70/10, 80/12, 90/14, 100/16, 110/18
60/8, 65/9, 70/10, 75/11, 80/12, 90/14, 100/16, 110/18, 120/19, 130/21
Point shape
Medium ball point
Medium ball point
Slightly rounded point
Coating
Wear protection
Standard
Standard
Key features
Wear protection coating for an extra-long needle life.
Special blade shape has been optimized to prevent needle breakage and skipped stitches
Special blade shape has been optimized to prevent needle breakage and skipped stitches
Application range
Solid, thick fabrics: Jeans, twill, canvas
For frequent sewers
Solid, thick fabrics: Jeans, twill, canvas
Universally applicable