For the best Mom in the world
Mother's Day is just around the corner and you are still looking for the perfect last minute gift for your mom or grandma? Then we have just the right idea for you. With our free embroidery files you can show your love and appreciation. Whether it's on a self-sewn cushion, a T-shirt or a towel – our embroidery files can be combined individually without any limits to your creativity. Below you'll find what you'll need for the embroidery project.
#Stickdatei #Muttertag #Geschenkidee #Stickspaß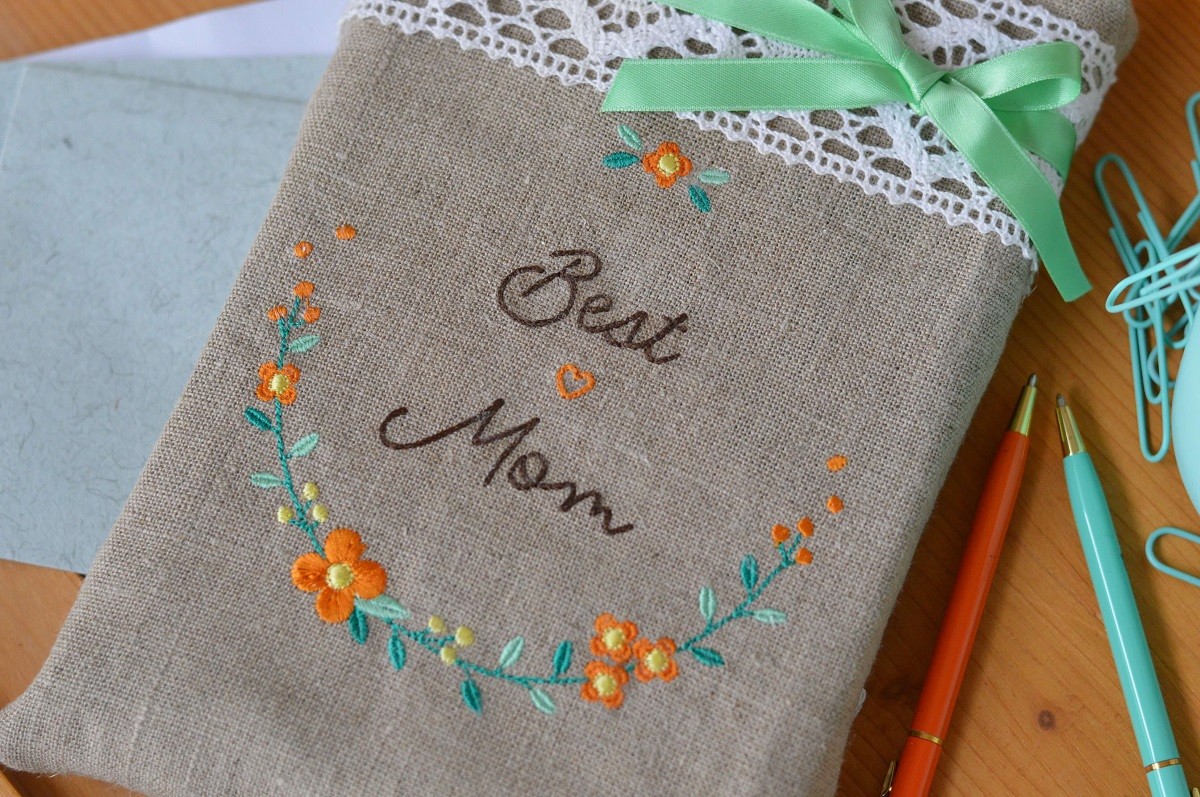 Mother's Day is a special day when we want to show our mothers how much we care. Flowers and cards are definitely a nice gesture, but why not come up with something special this year? With our free embroidery files you can create an individual gift, no matter if it's for your mother, grandmother or other important women in your life.
Put together your own flower wreath:
WREATHS COMPLETE WITH TEXT:
"Best Mom Ever" wreath
"Best Mom" wreath
"Beste Mama" wreath
"Danke Mama" wreath
INDIVIDUAL EMBROIDREY FILES:
Text "Danke"
Text "Best Mom"
Text "Best Mom Ever"
Text "Beste"
Text "Mama"
Text "Oma"
Small heart
Small flower
BASIC WREATHES:
Basic floral wreath
Basic floral half wreath
Fabric to be embroidered (like basic T-shirts or cushion covers)
Embroidery download file of your choice:
Mother's Day floral wreath application set 13x13
Mother's Day floral wreath application set 16x16
Mother's Day floral wreath application set 18x18
Sewing machine with embroidery function and embroidery hoop
Embroidery threads in your favorite colors
Embroidery stabilizer
SCHMETZ Embroidery Needle or SCHMETZ Gold Embroidery Needle


Embroidery Needle >
Gold Embroidery Needle >

1. First decide what kind of project you want to realize: a gift for Mother's Day or for your grandma or something completely different, like decoration for your home?
2. Select your favorite motif in the desired size and download it. Check which file format you need for your machine – we provide different standard formats.
3. Prepare the fabric to be embroidered, for example a basic shirt, or cut a piece of fabric. Our tip: Be a little more generous than usual when cutting. The fine cut after embroidery will then allow minor corrections, for example, if the finished embroidery motif turns out to be not exactly in the right place.
4. Upload the embroidery design to your machine that must have an embroidery function, and prepare the machine as usual: Insert a SCHMETZ Embroidery Needle or a SCHMETZ Gold Embroidery Needle and select thread to your liking. Make sure the thread contrasts with the color of the fabric.
5. Select the right hoop size for your embroidery motif and place the fabric and embroidery stabilizer into the hoop.
6. And PLAY! Enjoy the project.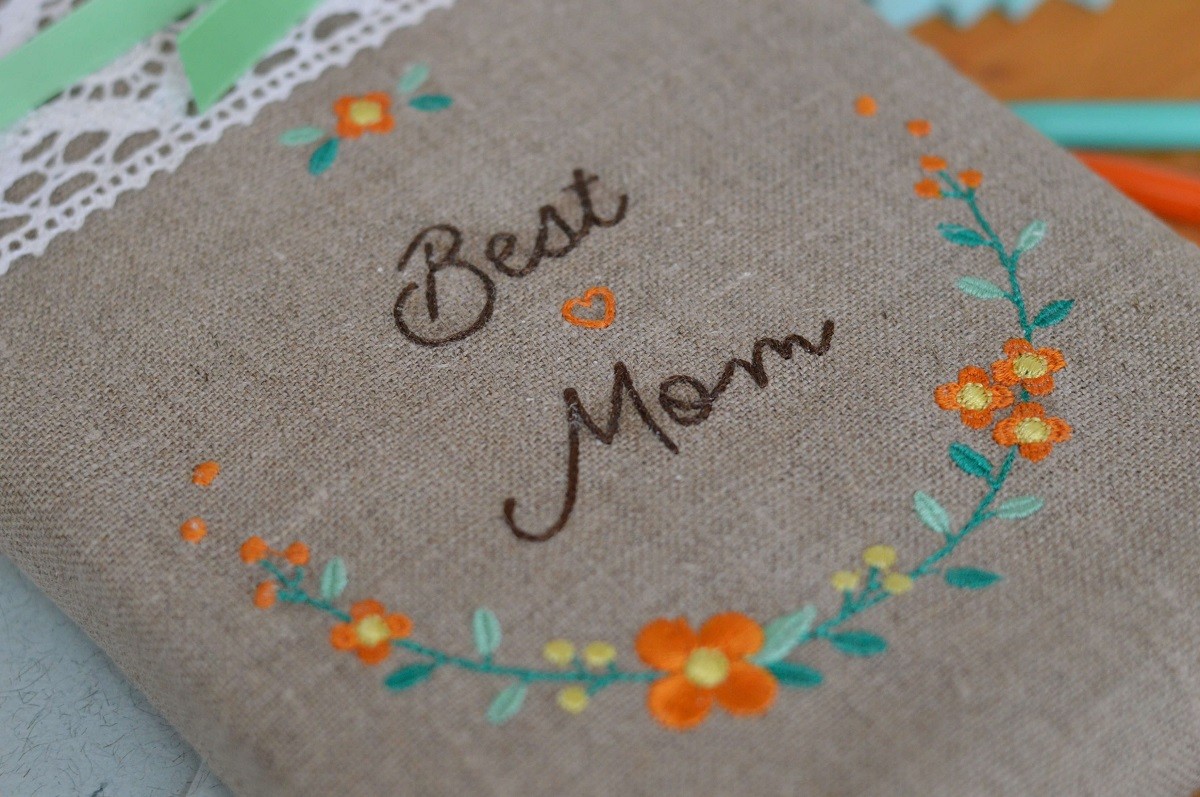 Our tip:
An individual gift brings joy not only on Mother's Day. Thoughtful and unique presents are sure to put a smile on our mothers' and grandmothers' faces also throughout the rest of the year. So don't use them only for this occasion, our embroidery files have a lot of potential. Our suggestion is: use them all year round whenever you feel like it. If you want to discover further embroidery files by Corinna Mense, visit her website www.sticktier.de.