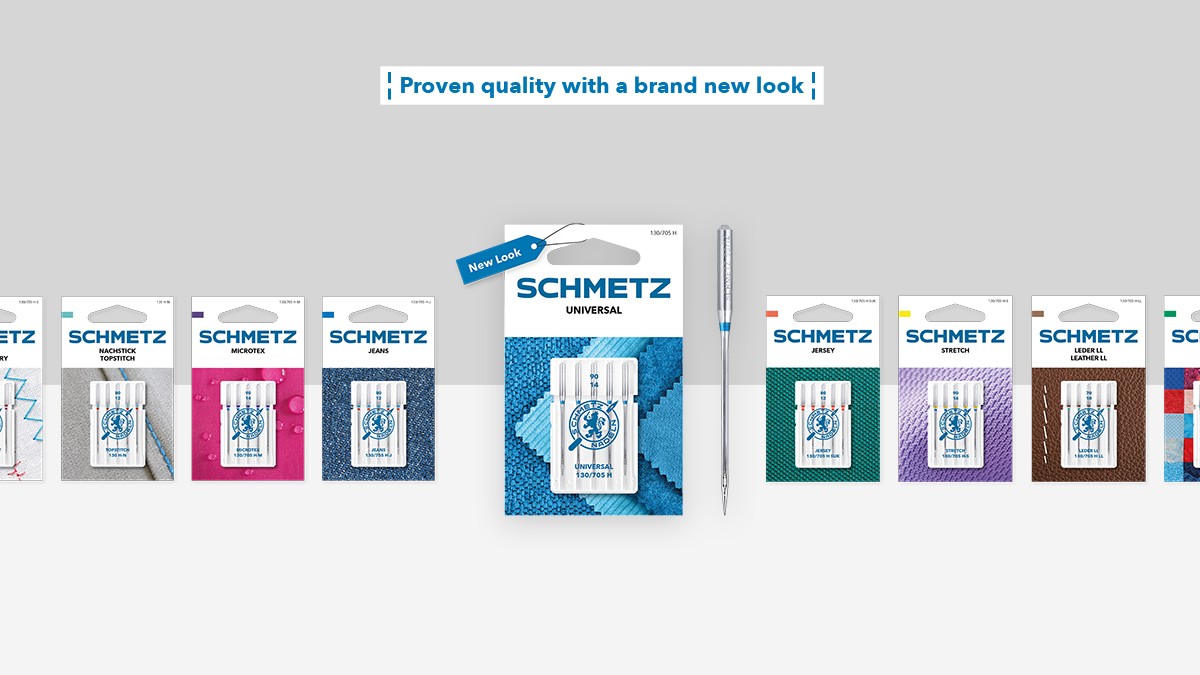 Our new needle packaging – with all important information at a glance
It is not always easy to pick the right needle – especially with the large selection on offer. To make it easier for you to identify the perfect needle for each application and find it in the large range of SCHMETZ sewing machine needles, we have redesigned the packaging of our products for the household sector.
With the new, modern design you have all important information about the respective needle at a glance. From now on, the needle packaging will feature a picture of a typical application, show the color code of the needle type and include a QR code for additional information about the needle system.
Also new is that the SCHMETZ seal now adorns the needle box. With the SCHMETZ seal on the packaging, it's clear that the needles are SCHMETZ needles: Because you only get SCHMETZ on the inside if you see SCHMETZ on the outside.