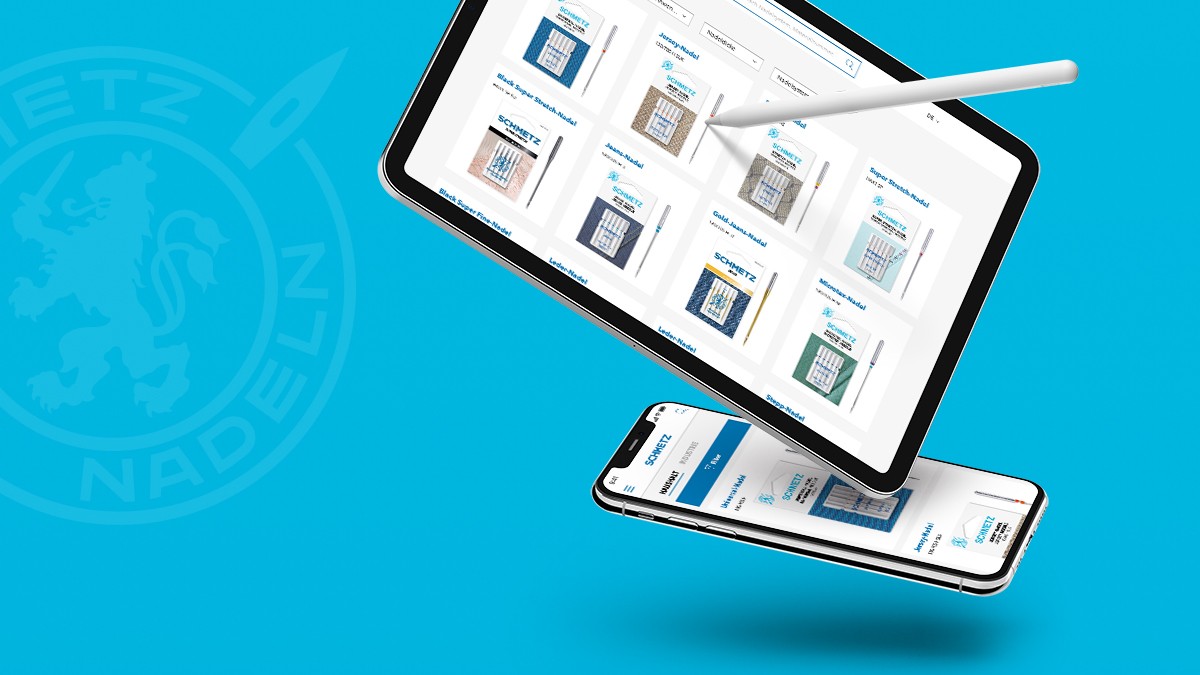 Looking for a needle in a haystack? Explore the new SCHMETZ product catalog
With SCHMETZ's new digital product catalog for household sewing machine needles, you can gain a clear overview of SCHMETZ's wide array of sewing machine needles for every application.
Whether you're looking for an assortment of needles, individual needle types or specific varieties of needles, thanks to the catalog's product categories, you'll now need even less time to find the needles for your next order. What's more, you can apply a number of other search criteria to the extensive product range, including needle type, needle system, needle size, needle strength and fabric type/application. You can also easily find all relevant packaging and delivery unit information. You're guaranteed to always find the ideal SCHMETZ needle. Thanks to the practical watch list feature, not only can you save selected needles for later with just one click, but also send your selection to the retailer of your choice.
SCHMETZ catalog for domestic and industrial sewing machine needles >