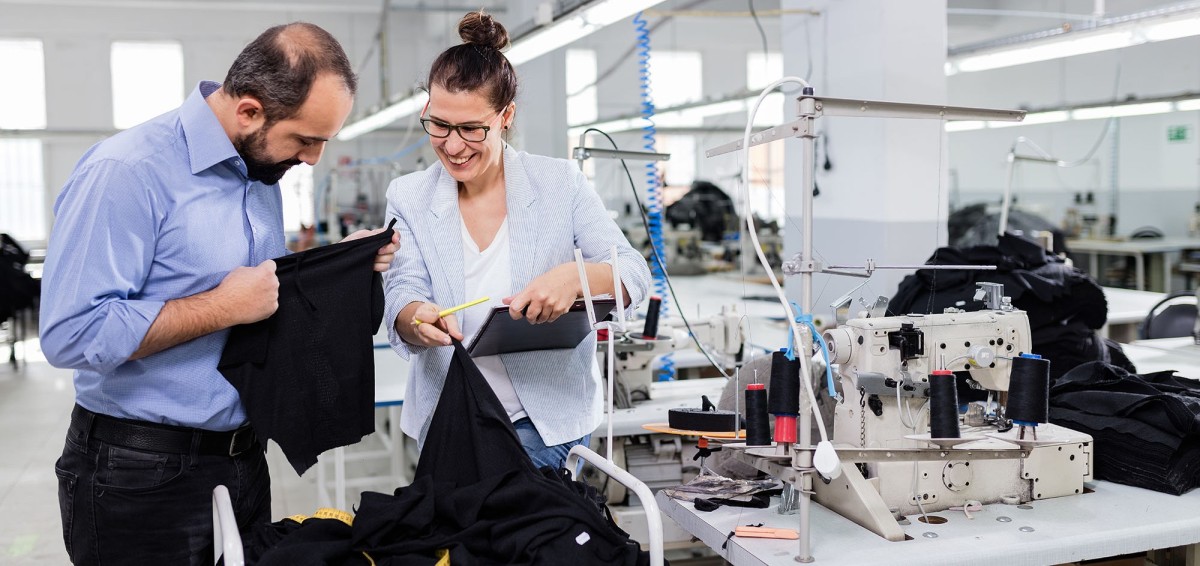 Technical service by SCHMETZ
The world of textile production processes is complex and is changing constantly. New materials, changing production methods, new trends and ever higher requirements on quality and processing demand a high level of know-how and a sense for what is feasible. The goals are clear here: the highest production quality and maximum economic success through an optimized interaction between material, thread, machine and, of course, the needle.
As experienced SCHMETZ experts, we offer industry-specific experience gathered all around the world and focus on providing competent, quick and effective advice.
Are you a sewing business with questions about processing a specific material? Would you like assistance resolving a sewing problem or a recommendation for suitable industrial sewing machine needles for your new fabrics before you start production?
We will be happy to provide quick and targeted support with concrete solutions for your special requirements. You will receive information on the correct needle and other practice oriented recommendations.
In order to support you with our expert knowledge, we need as much detail from you as possible. Please return the completed questionnaire to service@schmetz.com :
In order to carry out sewing tests, we need at least 1-1.5 sqm of the material to be sewn. In case of sewing issues we need a sample or a detailed photo of the problem in order to analyze the sewing issue. Please send all samples to the address shown on the questionnaire. Based on the information provided in the questionnaire and the fabrics you sent, we will produce a detailed report with recommendations for SCHMETZ industrial sewing machine needles.
If required, we can send you relevant needle samples with useful tips and information.