Latest News from SCHMETZ
12.03.2021 / / You only get SCHMETZ on the inside if you see SCHMETZ on the outside.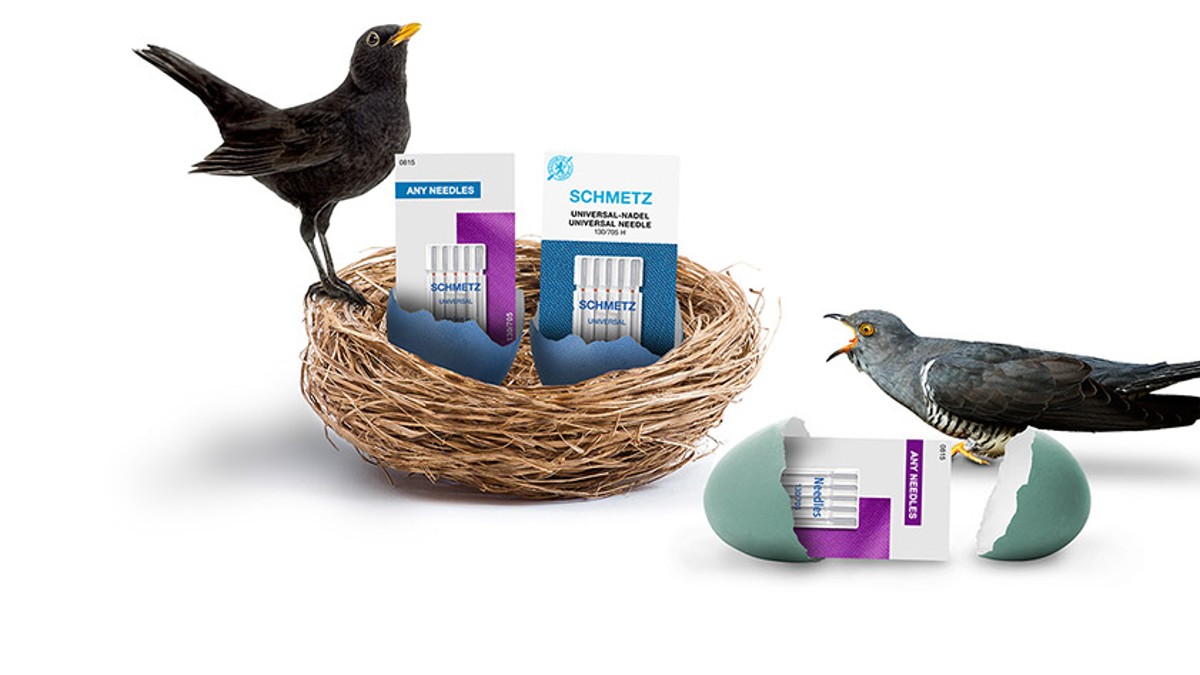 Be it people, products or places – we tend to be guided by outward appearances. We use what's on the outside to draw conclusions about what's on the inside, which often means we are too quick to judge.
And what is on the outside can influence what we buy, though we sometimes need to take a closer look here too to truly realize "the inner value".
With the slogan "You only get SCHMETZ on the inside if you see SCHMETZ on the outside", we hope to make it easier for you to make the right choice from the wide range of sewing machine needles available. Because only when the name SCHMETZ appears on the packaging can you rest assured that you are buying a genuine SCHMETZ needle.
Since 1851, our goal and ambition has been to make sure that customers intentionally choose SCHMETZ.

05.03.2021 / / Becoming
Professional quality is now also available for home use: SCHMETZ household sewing needles are now chrome-plated and therefore meet the standard of industrial sewing needles. A quality that has long proven itself in studios and tailor shops worldwide is now also available from SCHMETZ for the hobby sector.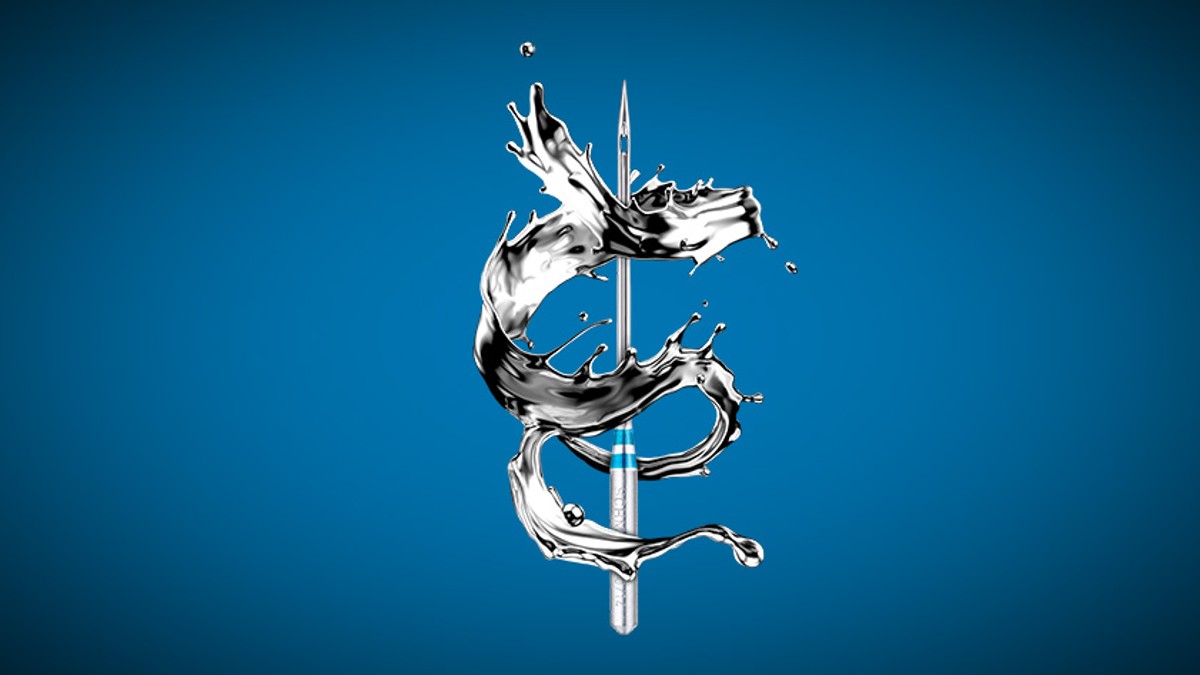 11.12.2020 / / Looking for a needle in a haystack? Explore the new product catalog from SCHMETZ now
With SCHMETZ's new digital product catalog for household sewing machine needles, you can gain a clear overview of SCHMETZ's wide array of sewing machine needles for every application.

Whether you're looking for an assortment of needles, individual needle types or specific varieties of needles, thanks to the catalog's product categories, you'll now need even less time to find the needles for your next order. What's more, you can apply a number of other search criteria to the extensive product range, including needle type, needle system, needle size and fabric type/application.
You can also easily find all relevant packaging and delivery unit information. You're guaranteed to always find the ideal SCHMETZ needle. Thanks to the practical watch list feature, not only can you save selected needles for later with just one click, but also send your selection to the retailer of your choice.

16.11.2020 / / Chrome is King
What has been a standard for industrial sewing needles for a long time, is now available from SCHMETZ also for the hobby sector: chrome-plated sewing needles. For even more fun with your sewing projects thanks to the wear-optimized coating.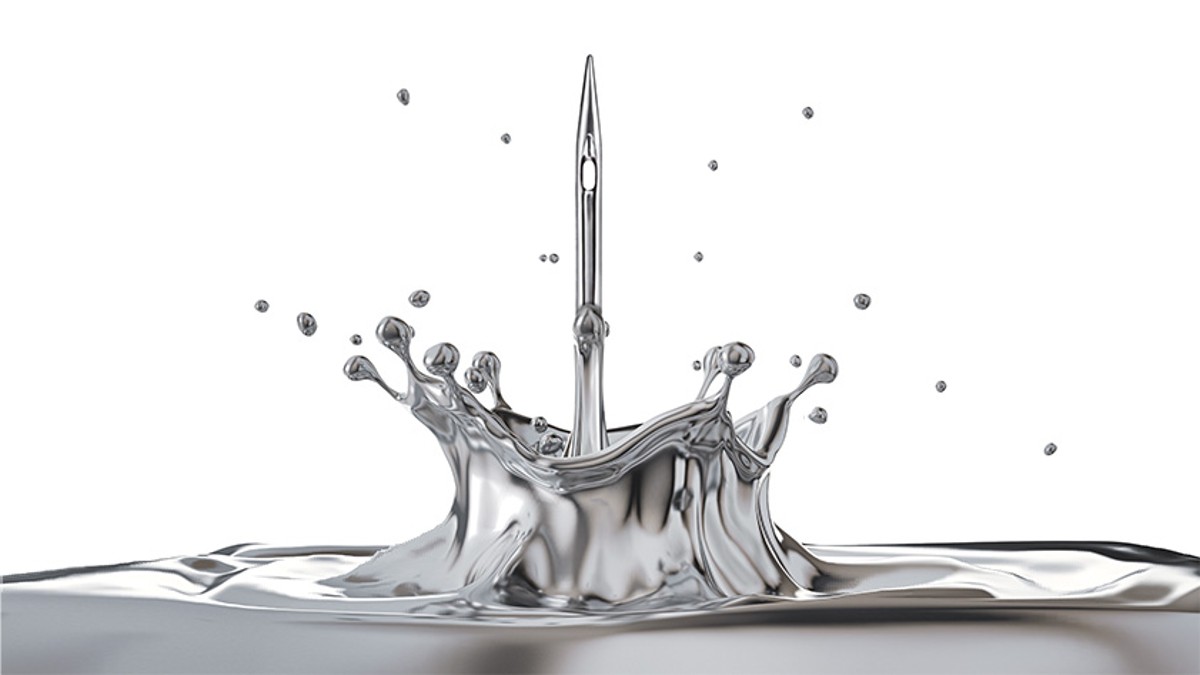 25.06.2020 // Follow us on Instagram!

We're online – SCHMETZ can now be found also on Instagram.
Besides exciting updates on our online magazine SmagZ, on " schmetz_official " you will discover helpful hints and tricks about sewing as well as lots of insights into the SCHMETZ brand and its products. Don't miss it when we start our first Sewing-Challenge or when we draw little surprise gifts for our community! See you soon on Instagram. #schmetzgoesinstagram

19.05.2020 // SCHMETZ plans closing of its Verwaltungs- und Vertriebs GmbH in Herzogenrath
Herzogenrath, Germany: On May 19, 2020, Schmetz Verwaltungs- und Vertriebs GmbH, Herzogenrath informed its 35 employees of the planned closing of the company. The decision was made as part of necessary simplification measures within the organizational corporate structure of the SCHMETZ Group.
SCHMETZ produces and distributes sewing machine needles for industrial and household segments and has been a 100% subsidiary of the
Groz-Beckert Group since 2017. The SCHMETZ Herzogenrath site is the current seat of the Administration department as well as the areas of Information and Application Technology, Purchasing, Finance, Sales, Storage, and Distribution. The sewing machine needles are manufactured in India. The Schmetz Innovations Center GmbH, located in Stolberg, is not affected by this measure.
The planned company closure is expected to be completed during the first quarter of 2021. Until then, the operative activities of the Schmetz Verwaltungs- und Vertriebs GmbH will be transferred successively from Herzogenrath to Albstadt. From then on, the SCHMETZ brand, with its extensive product range, will be managed and further developed globally from Albstadt.
The planned closing of the Schmetz Verwaltungs- und Vertriebs GmbH in Herzogenrath will include a social plan for affected employees. SCHMETZ management have already begun talks with the works council to draw up the social plan and to balance interests.

About SCHMETZ
SCHMETZ is a subsidiary of the Groz-Beckert Group and produces high-quality sewing machine needles for industry and the household segment. The company has a strong tradition and was founded in Herzogenrath, Germany, in 1851. It now has around 700 employees worldwide. In fiscal year 2019, SCHMETZ generated an overall turnover of around 28 million euro. The worldwide presence of the company is guaranteed through numerous sales partners and a tight dealer network on all continents.

01.04.2020 // SMAGZ: The new online magazine of SCHMETZ is now available
On 1st April 2020 the starting gun has been fired for SMAGZ, the new, free online magazine of SCHMETZ. At www.schmetz-magazine.com amateur sewers of all ages and skill levels will find fascinating and interesting information on the topic of sewing and a world of inspiration for their next sewing project.


In the categories of DISCOVER, DESIGN, DO IT! and DATES, SMAGZ will provide exciting reports, current trends and useful tips and tricks.

DISCOVER
There is lots to discover in the "Discover" category. Exciting reports take the reader on journeys that may not appear to be connected with textile and sewing at all at first glance. The first SMAGZ report is about sailing, for example – a sport that relies completely on strong seams. Fascinating. New. Informative.

DESIGN
What will be the trendy colors and patterns next year? In what way will sustainability be present in the world of fashion? In the category of "Design", the online magazine will keep its readers up to date in fashion matters, trends and ideas. No current styles will be missed anymore. Inspiring. Motivating. Surprising.

DO IT!
Practical tips for the next sewing project. In the category of "Do it!", readers will not only find step-by-step instructions and patterns but will also get a lot of help to make their next project a success. Practical. Helpful. Side by side.

DATES
The online magazine from SCHMETZ will also include the "Dates" segment to ensure that you won't miss any important events. Here, you will find dates for interesting events, conferences and trade fairs from the world of fashion, design, art and hobby sewing. Up to date. Exciting. Useful.

All SMAGZ content can be viewed free of charge and without registration. SMAGZ is available now at: www.schmetz-magazine.com

23.01.2020 // New packaging for SCHMETZ industrial sewing machine needles
In the field of industrial sewing machine needles, certain needle systems from SCHMETZ are gradually being switched to a new packaging system. These can be identified by the blue plastic packaging typical for SCHMETZ, the SCHMETZ lettering and the SCHMETZ logo in the form of a watermark:
The 10-unit module
The practical 10-unit module enables you to remove individual industrial sewing machine needles quickly and easily. After opening the flap, you can remove the desired quantity of needles. Because the packaging is slightly transparent, you can see the remaining quantity per 10-unit module and therefore have an overview of your needle stock.
The practical connecting grid enables several 10-unit modules to be stacked one above the other. This allows the packs to be stored without difficulty.
The 100-unit packaging
This is the standard packaging unit. It consists of ten 10-unit modules, shrink-wrapped in a transparent film. The film can be opened comfortably thanks to the integrated sleeve.
The 500-unit packaging
The largest possible delivery unit comes in a stable, blue-white box. Each box contains five 100-unit packs, which together form a packaging unit of 500 industrial sewing machine needles. A label is applied on the front of every box. This ensures that the right needle can be found quickly among the different boxes in the warehouse.